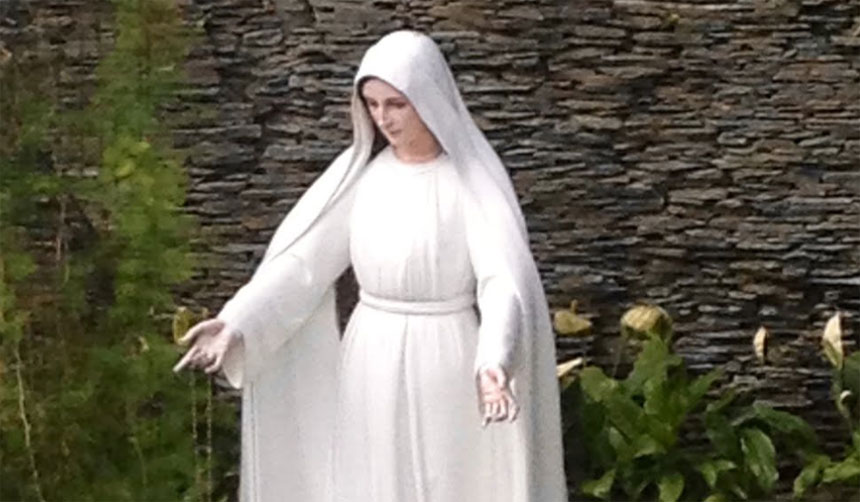 • August 11, 2021, Holy Rosary Today 7:30 pm ET, YouTube.com/TheRosaryNetwork
• Audio Podcast available by 6:00 pm ET
Friends of the Rosary:
The devotion to Mary, as well as her Holy Rosary, is Christo-centric. The Immaculate Mary is the Christ-bearer, the bridge to Jesus. Many believers have difficulty understanding the role of Co-Redemptrix and Mediatrix of all grace roles of Mary.
The divine motherhood of Mary — the Theotokos doctrine — is a mystery revealed to us. When this mystery is rejected, personal holiness and salvation get much more complicated.
We trust in Mary's intercession, as we learn in the fifth Glorious Mystery. The devotion to Mary that we will honor this August 15, on the solemnity of the Ascension, has always remained oriented to Jesus Christ.
Ave Maria!
Jesus, I Trust In You!
+ Mikel A. | TheRosaryNetwork.org, New York