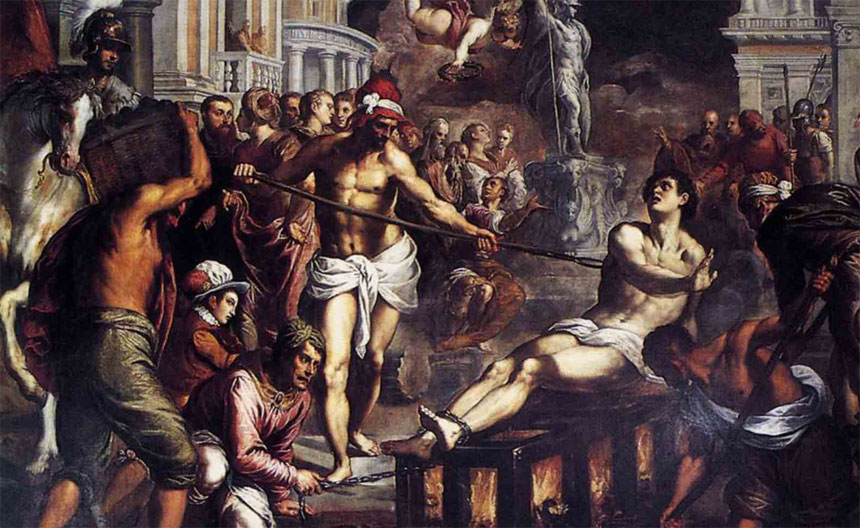 • August 10, 2021, Holy Rosary Today 7:30 pm ET, YouTube.com/TheRosaryNetwork
• Audio Podcast available by 6:00 pm ET
Friends of the Rosary:
Today is the feast day of St. Lawrence, a deacon that is venerated as one of the patrons of Rome, along with Sts. Peter and Paul. He was martyred on August 10, 258, under the Roman emperor Valerian.
At that time, Lawrence was the Catholic Church's treasurer. His executioners ordered him to bring all the wealth of the Church with him. St. Lawrence showed up with a handful of crippled, poor, and sick men. When he was questioned, he replied: "These are the true wealth of the Church." He was immediately put to death, being cooked alive on a roaster.
Today we pray the Rosary from San Diego, California, a city that bears its name from an XV century Spanish Franciscan missionary, Diego de Alcalá. This saint is today the patron of the Roman Catholic Diocese of San Diego.
Ave Maria!
Jesus, I Trust In You!
St. Lawrence Pray for Us!
+ Mikel A. | TheRosaryNetwork.org, New York
——
The first European to visit San Diego was the explorer Juan Rodríguez Cabrillo. This conquistador claimed the bay for the Spanish Empire in 1542.