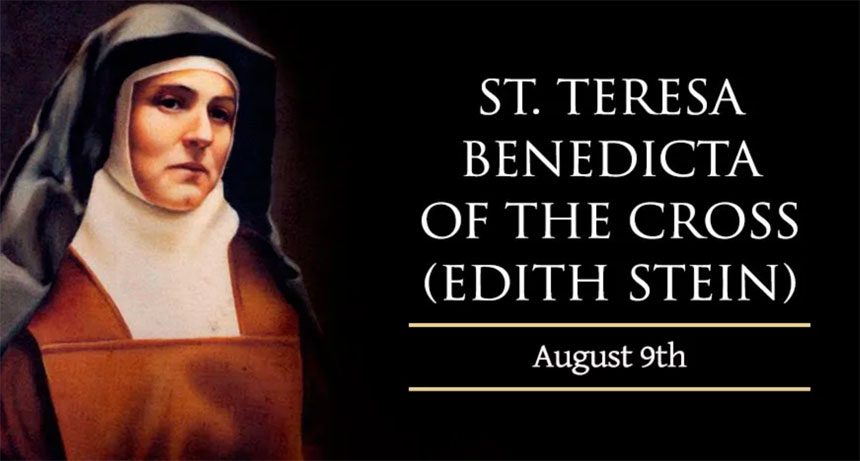 Friends of the Rosary:
We pray today's Rosary from Roncesvalles, Navarre, the main entry point of the Way of St. James in Spain.
In the month of August we celebrate two martyrs of Auschwitz, St. Maximilian Kolbe and St. Teresa Benedicta.
Today is the Memorial Day of St. Teresa Benedicta of the Cross, also known as St. Edith Stein. Born into a prominent Jewish family in Breslau (now Wroclaw, Poland), she was a brilliant philosopher, university teacher, and major force in German intellectual life.
Edith Stein was captivated by reading the autobiography of Teresa of Avila. Later she'd imitate Teresa by becoming a Carmelite Discalced.
In 1942, she was arrested by the Nazi regime, along with all Catholics of Jewish extraction and transported by cattle train to the death camp of Auschwitz.
Teresa Benedicta and her sister Rosa, also a Catholic, died in a gas chamber in Auschwitz on August 9, 1942.
Pope John Paul II beatified Teresa Benedicta in 1987 and canonized her in 1998.
Ave Maria!
Jesus, I Trust In You!
St. Teresa Benedicta of the Cross, Pray for Us!
+ Mikel A. 
| RosaryNetwork.com, New York