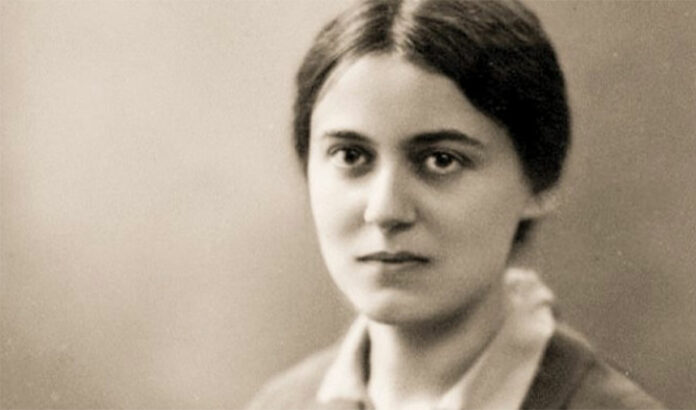 • August 9, 2023, Today's Rosary on YouTube | Daily broadcast at 7:30 pm ET
• Audio Podcast of this Rosary is Available Here Now!
Friends of the Rosary:
Today, the Universal Church celebrates the Memorial of St. Teresa Benedicta of the Cross (1891-1942), also known as St. Edith Stein.
She was born of Jewish parents in 1891 in Breslau (now Wroclaw, Poland), becoming an influential and brilliant philosopher following her extensive studies at major German universities.
Edith Stein was captivated by reading the autobiography of Teresa of Avila. She would imitate Teresa by becoming a Discalced Carmelite, taking the name Teresa Benedicta of the Cross.
After her conversion to Catholicism, she became a major force in German intellectual life.
She was arrested by the Nazi regime in 1942 when she was living in a Carmelite monastery in Echt, Netherlands.
Along with all Catholics of Jewish extraction, she was transported by cattle train to the death camp of Auschwitz. Teresa Benedicta and her sister Rosa, also a Catholic, died in a gas chamber in Auschwitz on August 9, 1942.
Pope John Paul II beatified Teresa Benedicta in 1987 and canonized her in 1998.
In the month of August, we celebrate two martyrs of Auschwitz, St. Maximilian Kolbe, and St. Teresa Benedicta.
Ave Maria!
Jesus, I Trust In You!
St. Teresa Benedicta of the Cross, Pray for Us!
To Jesus through Mary!
+ Mikel A. | RosaryNetwork.com, New York