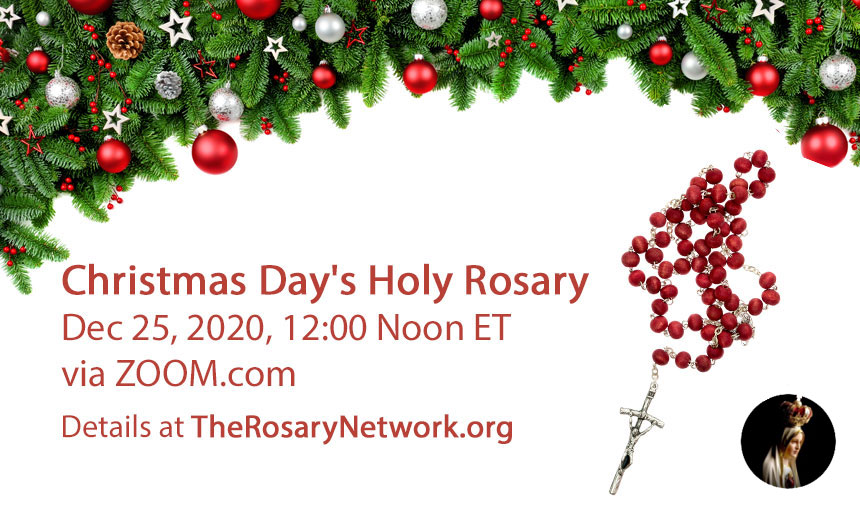 Friends of the Rosary,
Please mark your calendar: On December 25, 2020, 12:00 Noon Eastern Time (US and Canada), Mikel A and the whole team will host the first worldwide prayer of The Rosary Network on Zoom.
We want to share the joy of Christmas by listening to each other and praying as a group the Holy Rosary.

To participate, you just need to have a free account on Zoom.com and access this web address on Zoom. We will be honored if you can join us. 
Any consult or suggestion you might have, please email us. Also, if you want to say one or more Hail Marys / Our Father, along with prayer intentions, email us, so we can script it. 
The Holy Rosary will be simultaneously live-streamed on YouTube too and release later on all podcast platforms, as we do every day.
We will pray this Friday, Dec 25, the Joyful Mysteries.
Ave Maria!
[Note: This Zoom meeting will be limited to 500 participants. The stream on YouTube.com/TheRosaryNetwork will be open to unlimited users, although there is no other interaction that YouTube's chat]