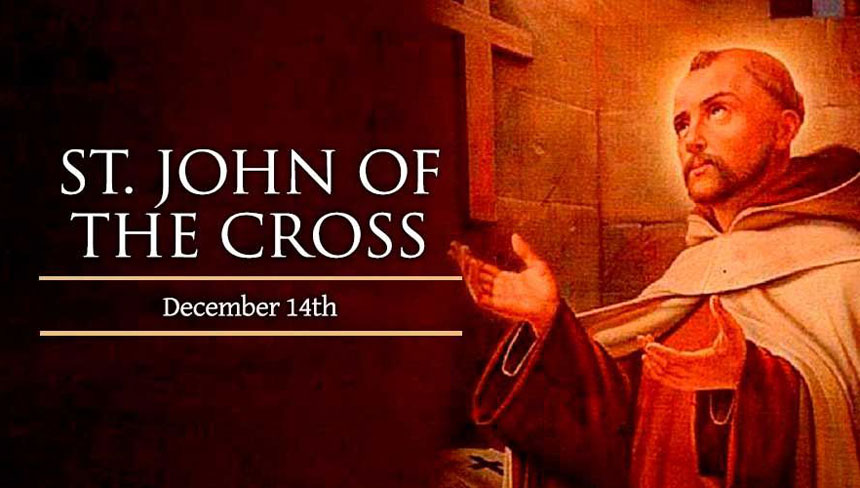 • December 14, 2021, Today's Holy Rosary, YouTube.com/TheRosaryNetwork
• Audio Podcast of this Rosary
• In Memoriam of Maria Blanca: Testimonials
Friends of the Rosary:
Today, December 14th, is the memorial day of St. John of the Cross (1542-1591), a Spanish priest, mystic, and doctor of the Church, who lived and died in the sixteenth century.
St. John of the Cross wrote profound essays on mystical theology. He helped St. Teresa of Avila to reform the Carmelite Orden, becoming the first prior of the Discalced Carmelites.
This reform caused him much suffering and brought him to many trials and even to prison, being publicly disgraced and condemned as an apostate.
His sufferings served to detach him from creatures. His complete abandonment only deepened his interior peace and devout longing for Heaven.
He had a great devotion to the Passion of Jesus. When Our Lord asked him what reward he would ask for his labors, John answered: "To suffer and to be despised for Thee."
He died of a cruel disease, embracing the crucifix.
Ave Maria!
Jesus, I Trust In You!
St. John of the Cross, Pray for Us!
+ Mikel A. | TheRosaryNetwork.org, New York