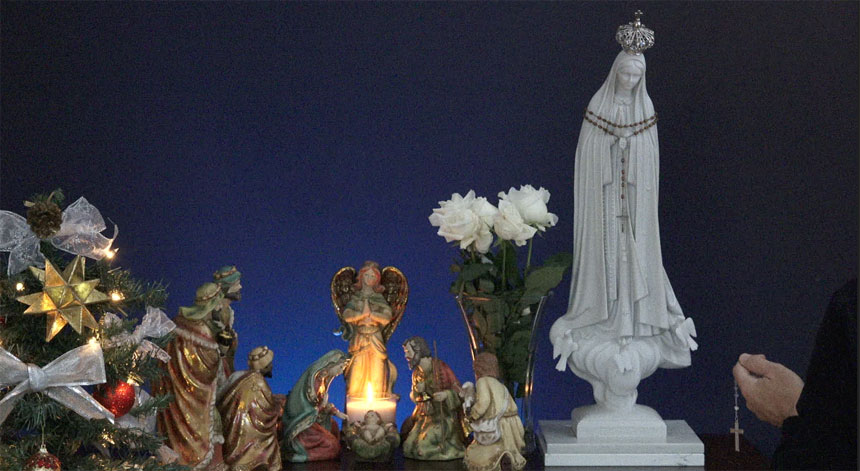 • December 25, 2021, Today's Holy Rosary, YouTube.com/TheRosaryNetwork
• Audio Podcast of this Rosary
• In Memoriam of Maria Blanca: Testimonials
Friends of the Rosary:
Today, the faithful rejoice by celebrating the Birth of Jesus Christ, the coming to earth of the Son of God, the mystery of the Word made flesh — fulfilling, this way, the longings of the patriarchs and prophets.
God was incarnated through the Virgin Mary to become man, making us participants in his divine, eternal life.
The Creator gave to us the greatest of all gifts, His beloved Son. "God so loved the world as to give His only begotten Son" (John 3: 16).
Christmas is therefore a season full of joy and hope. And with the shepherds, we hurry to adore the Infant King.
We try to celebrate Christmas— which begins today and ends on the feast of the Baptism of Christ, in January 9th — with the innocence and humility of the Christ Child.
Ave Maria!
Jesus, I Trust In You!
+ Mikel A. | TheRosaryNetwork.org, New York