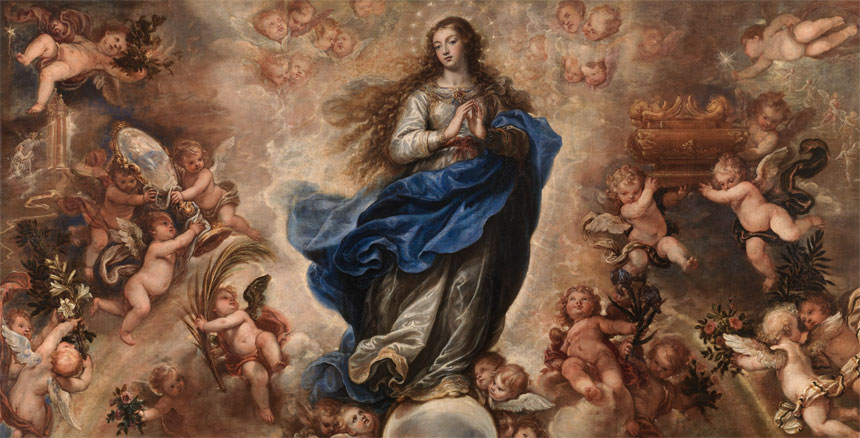 • December 1, 2021, Today's Rosary on YouTube | Daily broadcast at 7:30 pm ET
• Audio Podcast of this Rosary is Available Here Now!
Friends of the Rosary:
The dogma of the Immaculate Conception was defined by Blessed Pope Pius IX on December 8, 1854.
"The most Blessed Virgin Mary was, from the first moment of her conception, by a singular grace and privilege of almighty God and by virtue of the merits of Jesus Christ, Saviour of the human race, preserved immune from all stain of original sin." 
Mary, full of grace, reflects the fullness of the mystery of God's grace, as the Archangel Gabriel announced to her. The Immaculate was predestined from eternity to be the Mother of God. Mary, the new Eve, untied the knot bound by the first woman by her disobedience.
As Eve was created in purity and integrity, also the new Eve was miraculously preserved from the contamination of original sin because she had to give humanity the Word, who was incarnated for our ransom.
Ave Maria!
Jesus, I Trust In You!
+ Mikel A. 
| RosaryNetwork.com, New York