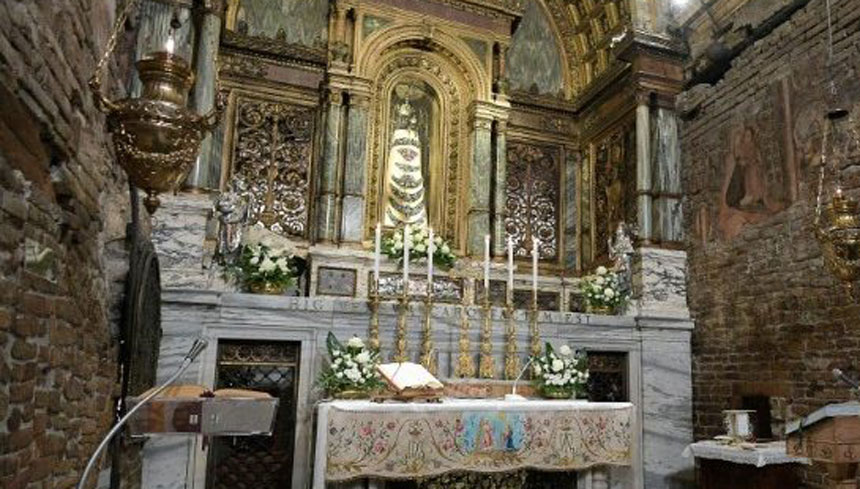 • December 10, 2021, Today's Rosary on YouTube | Daily broadcast at 7:30 pm ET
• Audio Podcast of this Rosary is Available Here Now!
Friends of the Rosary:
Today, we celebrate the Memorial of Our Lady of Loreto.
The title of Our Lady of Loreto refers to the Holy House of Loreto, the house in which Mary was born, and in which the Word was made flesh at the Annunciation.
Tradition says that angels transported the little house from Palestine to Loreto, in Italy where it has been for centuries.
Since the 14th century, this shrine in Loreto is one of the most famous shrines of Our Lady in Europe.
Popes and the faithful have always held the Shrine of Loreto in special esteem. A replica of an ancient statue of Our Lady is found there, one of the "Black Madonnas."
Ave Maria!
Jesus, I Trust In You!
Our Lady of Loreto, Pray for Us!

+ Mikel A. | RosaryNetwork.com, New York