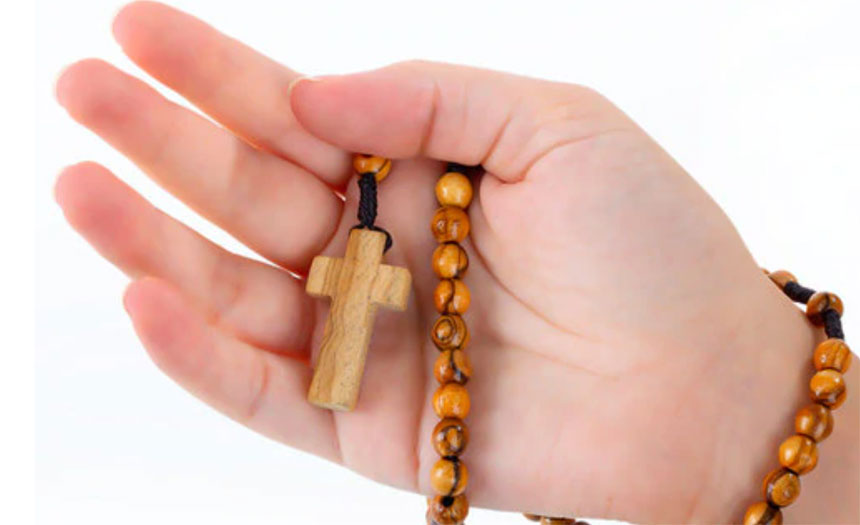 Dec 16, 2020, Holy Rosary Today 7:30 pm ET, YouTube.com/TheRosaryNetwork
• Audio Podcast available by 6:00 pm ET
Friends of the Rosary,
Advent and Christmas mean hope, joy, and faith. However, many—maybe a majority—feel lost. We are flawed humans; we don't know how to handle our anxiety and fear. Jesus Christ is telling us repeatedly in this season of Advent that He is with us and we can rest on him.
Last Wednesday's reading (MT 11:28-30) was eloquent. Jesus said to the crowds: "Come to me, all you who labor and are burdened, and I will give you rest." We certainly know that we can trust in the resurrected Jesus. But how can we reach him in our daily struggle?
We reach Jesus through the Virgin Mary. And we reach Our Mother in Heaven through Her Holy Rosary. Keep always a Rosary with you, and when struggle, fears, anxieties, and temptations attack you, hold firmly your Rosary, say a Hail Mary, a Mystery if you can, or even the entire Rosary of the day.
The Merciful Virgin Mary shares your sorrow and is in Heaven and Earth to help you and me to bring us to Her divine son Jesus Christ.
Ave Maria!
[Written by Mikel A | The Rosary Network, New York]
___