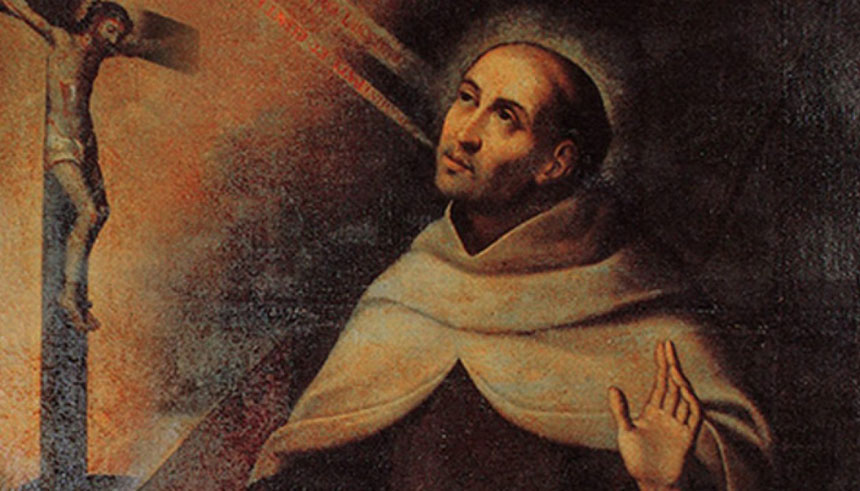 Dec 15, 2020, Holy Rosary Today 7:30 pm ET, YouTube.com/TheRosaryNetwork
• Audio Podcast available by 6:00 pm ET
Friends of the Rosary,
Yesterday was the Memorial Day of St. John of the Cross, a Spaniard priest and mystical doctor of the Church. He was an acclaimed contemplative writer. His poetry and studies on the soul are among the greatest works of all Spanish literature.
He played a critical role in defending the true faith in the sixteenth century. He helped Teresa of Avila in the reform of the Carmelite Order, suffering for it many rejections, trials, and even prison by the elder friars. He died of a cruel disease, embracing the crucifix.
St. John of the Cross's sufferings served to detach him from creatures and deepen his interior peace and devout longing for heaven.
Ave Maria!
[Written by Mikel A | The Rosary Network, New York]
___

For Our Holy Father, for all the souls in purgatory, for sinners on Earth who offend the Sacred Heart of Jesus and the Immaculate Heart of Mary, and a special prayer for this worldwide community of the Rosary Network, now present in 85 countries.