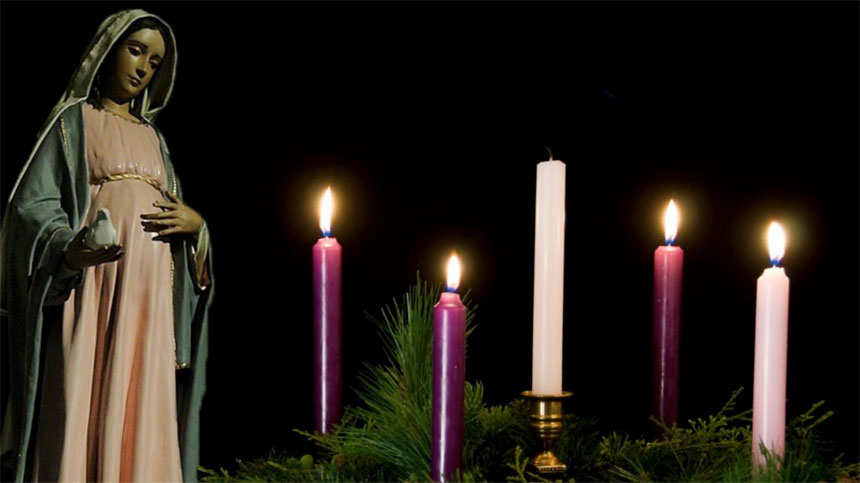 • December 18, 2021, Today's Rosary on YouTube | Daily broadcast at 7:30 pm ET
• Audio Podcast of this Rosary is Available Here Now!
Friends of the Rosary:
In today's Sunday — the fourth of Advent — we see how an angel of the Lord appeared to St. Joseph, in a dream and said, "Joseph, son of David, do not be afraid to take Mary your wife into your home. For it is through the Holy Spirit that this child has been conceived in her. She will bear a son and you are to name him Jesus because he will save his people from their sins." (Mt 1:18-24).
This is how the birth of Jesus Christ came about. The Divinity had to intervene because otherwise, Joseph would had divorce him.
God was then with Joseph and today is with us, as we especially learn in this season of Advent.
In the end, we humans need to experience supernatural interventions, as we are weak and inconsistent.
Ave Maria!
Jesus, I Trust In You!

+ Mikel A. | RosaryNetwork.com, New York