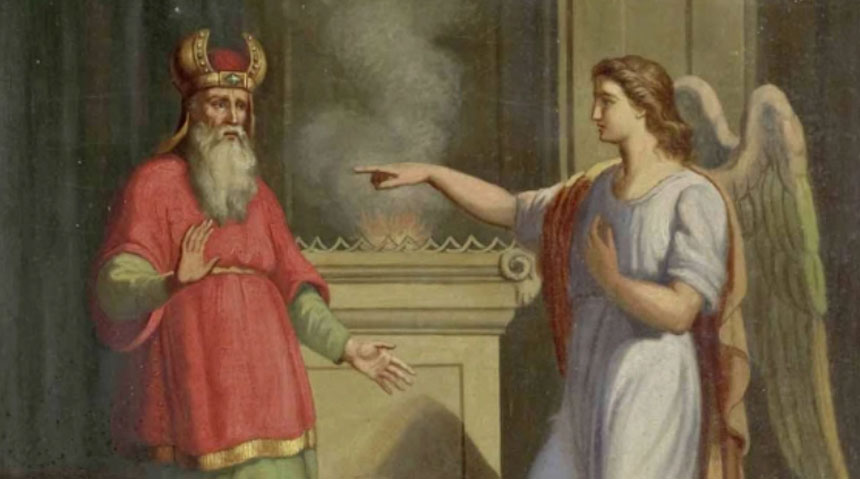 • December 19, 2021, Today's Rosary on YouTube | Daily broadcast at 7:30 pm ET
• Audio Podcast of this Rosary is Available Here Now!
Friends of the Rosary:
In today's reading (LK 1:5-25) we learn about another critical intervention of Divinity in human history.
The Angel Gabriel announced the birth of John the Baptist to his father, the priest Zechariah. The mother Elizabeth would give birth to the greatest prophet ever.
John, cousin of Jesus Christ, would be the second human being born without sin, as he would be filled with the Holy Spirit in his mother's womb.
It's important to note that God intervened after the insistent prayer of Zechariah and Elizabeth.
The key characteristic of humans is freedom. The Author of Life gave us free will, so we can choose our destiny.
God will participate in our personal history only if we insist on prayer.
Ave Maria!
Jesus, I Trust In You!

+ Mikel A. | RosaryNetwork.com, New York