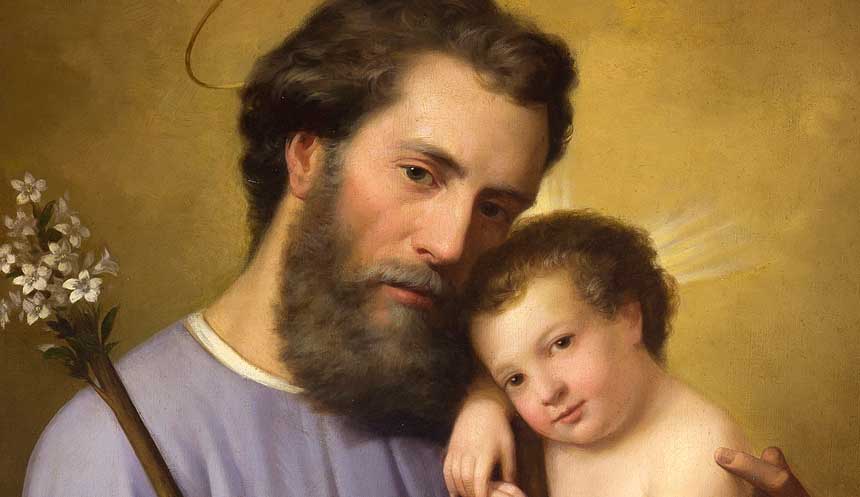 • Dec 19, 2020, Holy Rosary Today 7:30 pm ET, YouTube.com/TheRosaryNetwork
• Audio Podcast available by 6:00 pm ET
Friends of the Rosary,
Yesterday's Gospel reading centered on St. Joseph, the spouse of the Blessed Virgin Mary and patron of the Universal Church.
St. Joseph obediently took Mary as his wife after an angel appeared to him in a dream telling him not to be afraid. He trusted God's will, and let himself be led, as Mary did in the Annunciation.
St. Joseph spent his earthly life unnoticed, with a discreet presence, exemplifying humility. He was a working father and man of silence and strength.
As Pope Francis said, St. Joseph was loving, obedient, and creatively courageous.
"In his relationship to Jesus, Joseph was the earthly shadow of the heavenly Father: he watched over him and protected him, never leaving him to go his own way," the Pope wrote.
This year, until December 8th, 2021, is the Year of St. Joseph, as Pope Francis declared.
Ave Maria!
St Joseph, Pray for Us!
[Written by Mikel A | The Rosary Network, New York]
___
Prayer of Pope Francis to St. Joseph:
"Hail, Guardian of the Redeemer, Spouse of the Blessed Virgin Mary. To you God entrusted his only Son; in you, Mary placed her trust; with you Christ became man. Blessed Joseph, to us too, show yourself a father and guide us in the path of life. Obtain for us grace, mercy, and courage, and defend us from every evil. Amen."