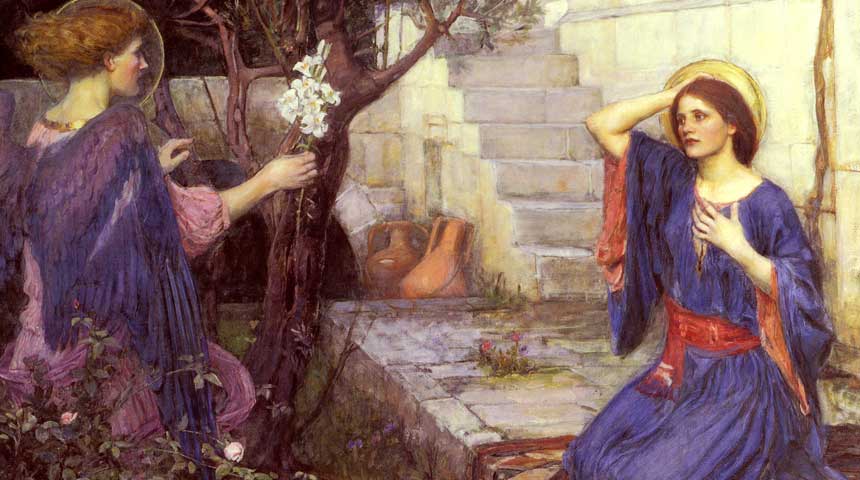 • Dec 20, 2020, Holy Rosary Today 7:30 pm ET, YouTube.com/TheRosaryNetwork
• Audio Podcast available by 6:00 pm ET
Friends of the Rosary,
Today, on the Fourth Sunday of Advent, the Gospel's reading (Luke 1:26–38) shows the response of the Virgin Mary to the Divinity's salvation plan: "Behold, I am the handmaid of the Lord. May it be done to me according to your word."
These holy words changed human history. Grace, hope, and wisdom entered into a world hopeless and in despair.
Mary, the new Eve and Ark of the Covenant reconciled us with the Heavens and mankind started a new chapter. The Word, the Alpha and the Omega of the Universe was made flesh, revealing to us the merciful love of God and the entire meaning of our existence. Emmanuel was with us.
The Holy Trinity would dwell with us through His second person, Jesus Christ. And the Most-Pure Virgin Mary, co-redeemer in the salvation plan, would help us to reach His divine Son.
Ave Maria!
Merry Christmas!
[Written by Mikel A | The Rosary Network, New York]