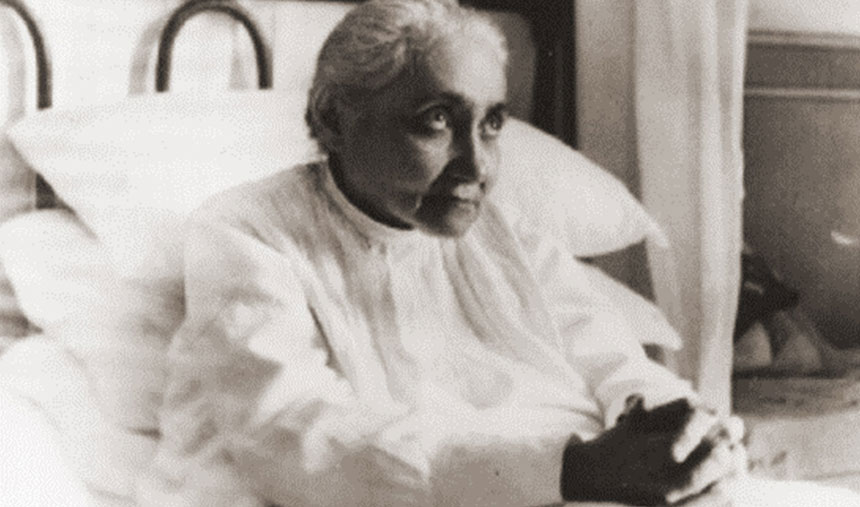 • December 20, 2021, Today's Rosary on YouTube | Daily broadcast at 7:30 pm ET
• Audio Podcast of this Rosary is Available Here Now!
Friends of the Rosary:
The Italian mystic and Servant of God Luisa Piccarreta (1865–1947), also known as the "Little Daughter of the Divine Will" [in the picture],  wrote a Novena before Christmas Day with revelations received from Jesus Christ.
During the fourth day, Luisa Piccarreta described how the consuming love of Jesus Christ is bringing to him the weight of people's sins and weaknesses.
"Love made me carry the burden of each one of these souls," said the Son of God to her. "After having conceived their souls in myself, I also conceived the pains and the reparations that each of them owed to my Father of heavens."
"Observe, closely, my small head, it is surrounded with a crown of thorns that pierces it cruelly and makes flow from my eyes plentiful and bitter tears."
"My daughter, this crown of thorns is no other than the cruel crown that the creatures make me carry by their spirit filled with bad thoughts. Oh! How much they make me suffer!"
"My daughter, do you know why I am constantly crowned with thorns and crucified? It is because humanity does not stop plotting immoral intentions and committing depravity acts, all things that take non-stop the shape of nails and thorns, piercing my temples, hands, and feet."
Ave Maria!
Jesus, I Trust In You!

+ Mikel A. | RosaryNetwork.com, New York