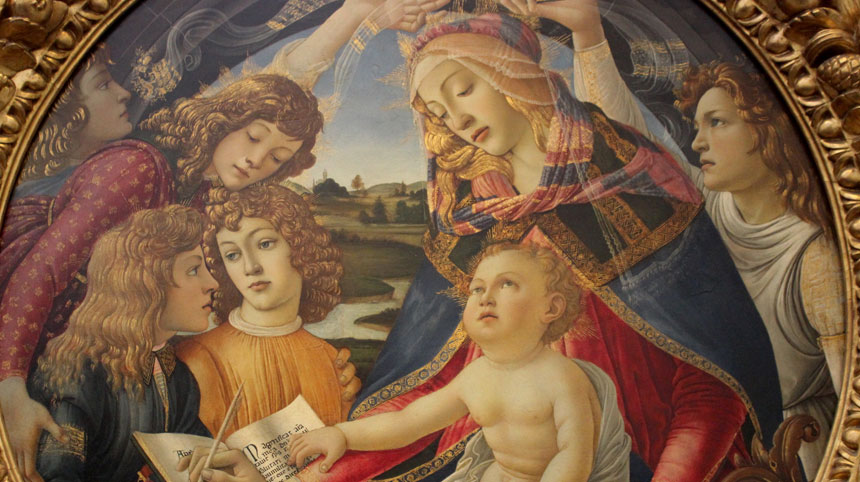 • Dec 22, 2020, Holy Rosary Today 7:30 pm ET, YouTube.com/TheRosaryNetwork
• Audio Podcast available by 6:00 pm ET
• Christmas Day's Holy Rosary: 12:00 Noon ET via Zoom
Friends of the Rosary,
As we walk into the end of Advent and Christmas appears on the horizon, we hear today the Magnificat, the hymn of praise of Mary to God (Luke 1:46-56). The Mother of Jesus says to Elizabeth:  "My soul proclaims the greatness of the Lord," or "My soul magnifies the Lord".
The Blessed Virgin Mary announces that her whole being is based on glorifying the Divinity. She hides herself to nothingness by her profound humility. She only wants to give honor to the Creator.
The holiest and most perfect of all human creatures in history—the new Eve—empties herself and she gives away fully to God.
And then what happens? The Eternal Father exalts her, making her full of grace. Mary becomes a vessel for the Lord. She transforms herself into the superabundant source of life.
Mary is the mysterious channel of God's merciful love for all humanity.
Ave Maria!
Merry Christmas!
[Written by Mikel A | The Rosary Network, New York]
___
Through the Blessed Virgin Mary—the model for all men and women at all times—we reach Jesus Christ.
As St. Louis de Montfort says in his masterpiece of "The True Devotion to Mary", Mary is God's mysterious channel. "She is His aqueduct, through which He makes His mercies flow gently and abundantly," writes the Marian saint.