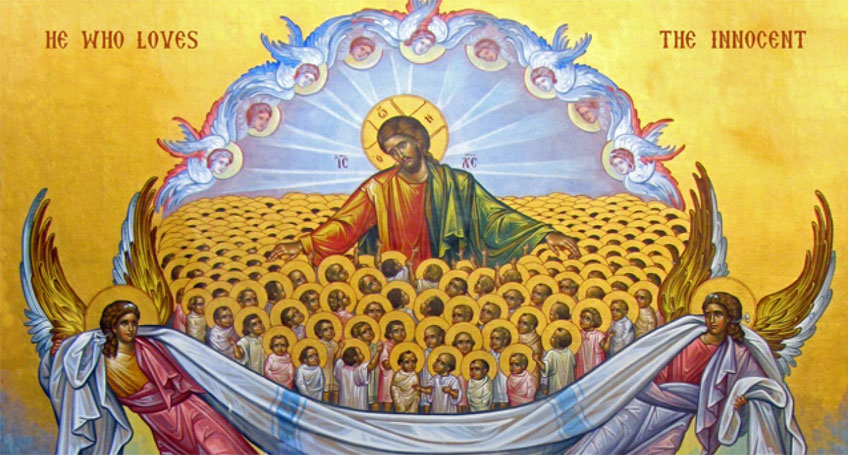 • Dec 28, 2020, Holy Rosary Today 7:30 pm ET, YouTube.com/TheRosaryNetwork
• Audio Podcast available by 6:00 pm ET
Friends of the Rosary,
Today is the feast of the Holy Innocents, in the memory of the small children in Bethlehem put to death by the wicked King Herod fifteen weeks after the birth of Christ.
This evil monarch was attempting to kill the infant Jesus (Matthew 2:16–18) as a reaction to the fulfillment of the Old Testament prophecy.
These infant martyrs, Saints of God, were the first to suffer Christ's persecution.
On a separate note, it is sad to see that for many in Latin America and Spain the date of December 28th is just a joke day, a kind of Fools Day. This day, most media outlets release exaggerated and comical news stories for the entertainment of audiences that enjoy this practice.
Ave Maria!
Merry Christmas!
[Written by Mikel A | The Rosary Network, New York]