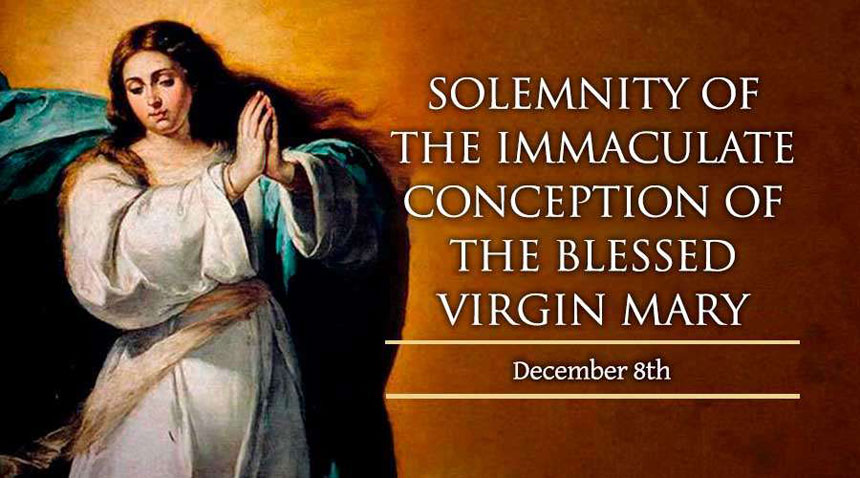 • December 8, 2021, Today's Rosary on YouTube | Daily broadcast at 7:30 pm ET
• Audio Podcast of this Rosary is Available Here Now!
Friends of the Rosary:
We celebrate today the Solemnity of the Immaculate Conception of Mary, a holy day of obligation in the United States.
Our Lady was immaculately conceived as it was defined by the solemn dogma proclaimed by Blessed Pope Pius IX on December 8, 1854.
"The most Blessed Virgin Mary was, from the first moment of her conception, by a singular grace and privilege of almighty God and by virtue of the merits of Jesus Christ, Saviour of the human race, preserved immune from all stain of original sin." —Catechism of the Catholic Church.
Mary was the first soul saved by the Holy Trinity, for her sins were washed clean before his birth, making her a worthy vessel to carry the Son of God.

At the Annunciation, we find out about Mary's yes, her fiat to God, but the story of salvation history started earlier, with her Conception without sin.
Ave Maria!
Jesus, I Trust In You!
Immaculate Conception, Pray for Us!

+ Mikel A. | RosaryNetwork.com, New York