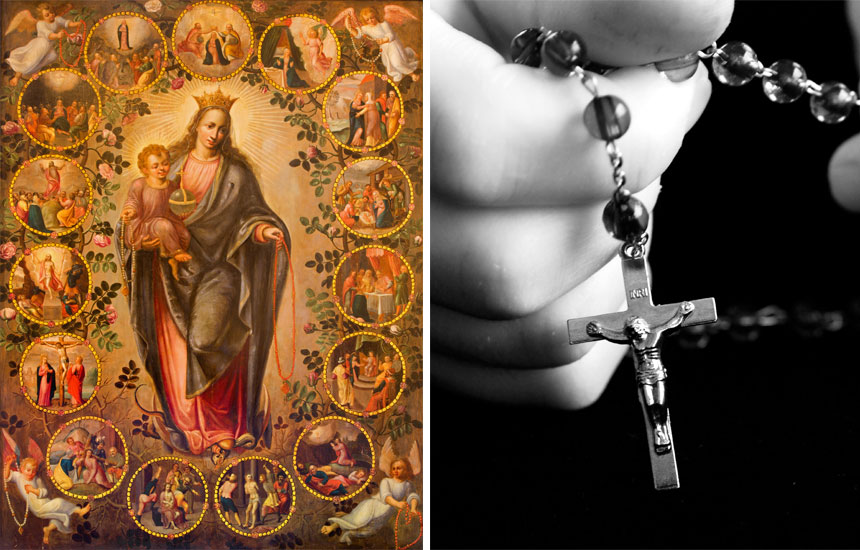 • February 6, 2021, Holy Rosary Today 7:30 pm ET, YouTube.com/TheRosaryNetwork
• Audio Podcast available by 6:00 pm ET
Friends of the Rosary,
The mysteries of the Rosary are difficult to understand. The most important virtues in the lives of Jesus and Mary are summarized in twenty sacred mysteries. These works are full of deep truths, wonders, and perfections.
That's why St. Louis Mary De Montfort, the author of The Secret of the Rosary, highlighted the need for the intervention of the Holy Spirit.
He said that the Advocate reveals the sublime truths to humble and simple souls who honor the mysteries of the Rosary.
Let's pray the Joyful Mysteries faithfully by opening ourselves to the Holy Spirit. And if we get distracted at some point, remember that what matters is to have faith in Jesus and Mary.
Ave Maria!
[Written by Mikel A. | TheRosaryNetwork.org, New York]
___
We pray today for Mary Miramontes' child, Antonio Hernandez, who is addicted to drugs.
We pray for Debbie Lindgren's husband Dave's health, so he can overcome the side effects. And for Debbie's family finances.
Tracy Attaya requests we pray for the conversion of sinners, for peace in our country, for religious liberty, for vocations to the priesthood and religious life, for the consecration of Russia to the Immaculate Heart of Mary.