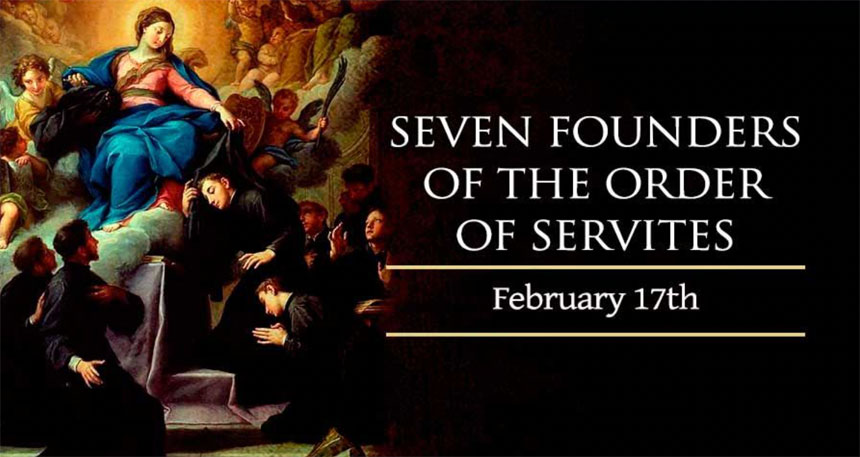 • February 17, 2023, Today's Rosary on YouTube | Daily broadcast at 7:30 pm ET
• Audio Podcast of this Rosary is Available Here Now!
Friends of the Rosary:
Today, the Catholic Church honors the Seven Holy Founders of the Servite Order of the Blessed Virgin Mary.
They were seven noble Florentines who in the thirteenth century (1240), in the midst of a civil war, and disregarding their wealth and birth status, founded together a community with a special purpose:
Cultivate the spirit of penance and meditate on the passion of Christ and Mary's Seven Sorrows.
The Blessed Mother appeared to each of them individually and urged them to begin a more perfect life.
They accomplished great things and benefited millions by arousing devotion to the Mother of Sorrows.
Ave Maria!
Jesus, I Trust In You!
+ Mikel A. | RosaryNetwork.com, New York