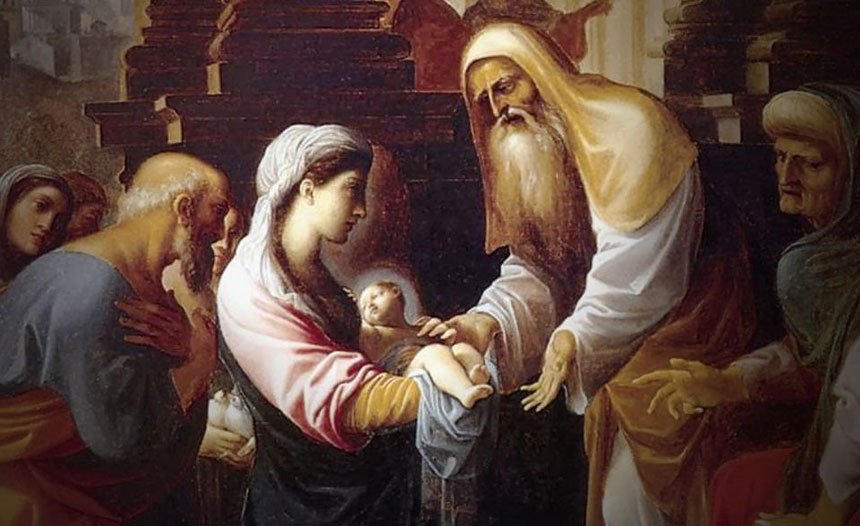 • Feb 2, 2021, Holy Rosary Today 7:30 pm ET, YouTube.com/TheRosaryNetwork
• Audio Podcast available by 6:00 pm ET
Friends of the Rosary,
Today, forty days after the birth of Jesus, we celebrate the feast of the Presentation of the Lord by Mary and Joseph in the Temple, in obedience to the Mosaic Law (Lk 2, 22-40).
Simeon and Anna, the two venerable elderly dedicated to prayer and fasting in the Temple, recognized the Messiah.
This festivity is also referred to as The Purification of the Blessed Virgin Mary, which means the renewal of her total offering to God's Divine Plan—even as Simeon predicted that a sword would pierce her heart. In this sense, we also meditate on the constant fiat of Our Lady of Sorrows, who faithfully embraced the will of God.
A final note. In some places, this day is popularly known as Candlemas, because there are candlelight processions.
Ave Maria!
[Written by Mikel A. | TheRosaryNetwork.org, New York]