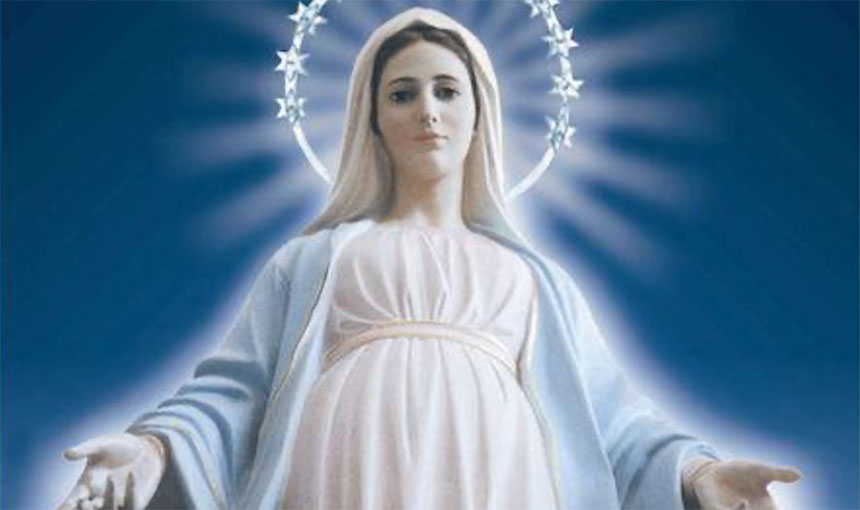 • Feb 1, 2021, Holy Rosary Today 7:30 pm ET, YouTube.com/TheRosaryNetwork
• Audio Podcast available by 6:00 pm ET
[Video Tour at Boston's Holy Cross Cathedral]
Friends of the Rosary,
The Holy Virgin Mary was—and is—all-perfection because she was the most conformed and united creature to Jesus Christ of all-time.
The Queen of Angels and Saints and Spouse of the Holy Spirit was the perfect disciple of the Son of God.
Hence, the consecration to Jesus Christ is by the Blessed Mary.
St. Louis de Montfort wrote: "The most perfect consecration to Jesus Christ is nothing else but a perfect and entire consecration of ourselves to the Blessed Virgin."
Through the devotion of the Holy Rosary, we give ourselves to Our Lady in Heaven, and by Her, we belong entirely to Jesus Christ.
Ave Maria!
[Written by Mikel A. | TheRosaryNetwork.org, New York]