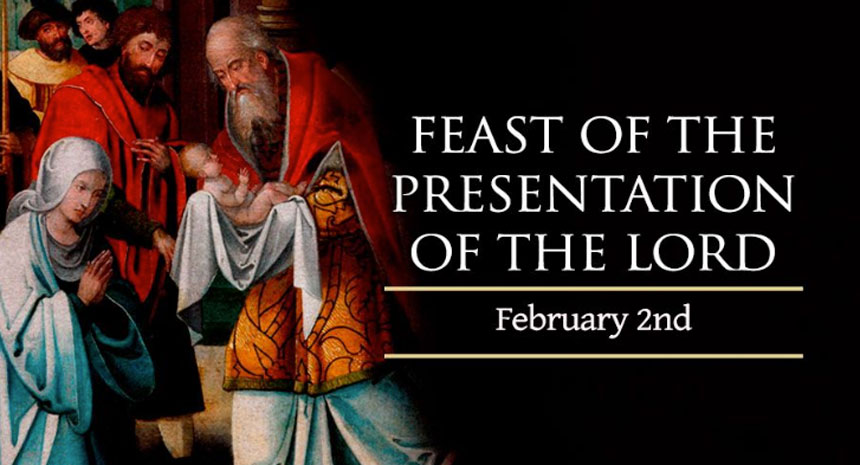 • February 2, 2023, Today's Rosary on YouTube | Daily broadcast at 7:30 pm ET
• Audio Podcast of this Rosary is Available Here Now!
Friends of the Rosary:
The Catholic Church celebrates today the Feast of the Presentation of the Lord.
This is another "epiphany" celebration as the Christ Child is revealed as the Messiah through the canticle and words of Simeon and the testimony of Anna the prophetess.
The Feast of the Presentation of the Lord occurs forty days after the birth of Jesus. It concludes the celebration of the Nativity with the offerings of the Virgin Mother and the prophecy of Simeon – that we read in the Gospel today (Luke 2:22–40).
These events now point us toward Easter.
The Feast is popularly known as Candlemas Day since the blessing and procession of candles are included in Mass.
Imitating Jesus, consecrated men and women are to be the Light of the World.
Ave Maria!
Jesus, I Trust In You!
+ Mikel A. | RosaryNetwork.com, New York