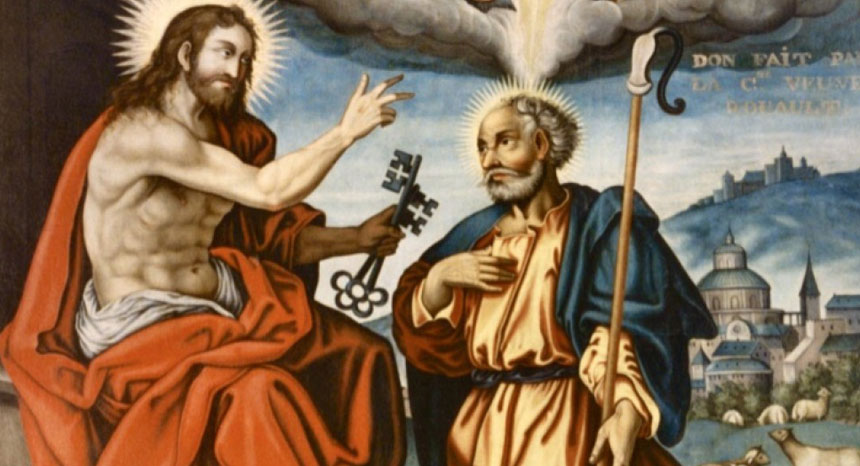 • Feb 22, 2021, Holy Rosary Today 7:30 pm ET, YouTube.com/TheRosaryNetwork
• Audio Podcast available by 6:00 pm ET
Friends of the Rosary:
Today is the Feast Day of the Chair of St. Peter. We celebrate the papacy and St. Peter as the first bishop of Rome.
He was one of the three apostles who were with Christ in the Transfiguration. He also was during the Agony in the Garden of Gethsemane and was the only Apostle to whom Christ appeared on the first day after the Resurrection.
As we read today in The New Testament (Mt 16:13-19),  Jesus made St. Peter the head of his earthly Church.
However, St. Peter was not without faults. He fell asleep in the Garden of Gethsemane instead of praying, and he also denied knowing Jesus three times after Christ's arrest.
Peter won a large number of converts and performed many miracles. He was crucified in Rome, head downwards.
Ave Maria!
St. Peter Pray for Us!
[Written by Mikel A. | TheRosaryNetwork.org, New York]