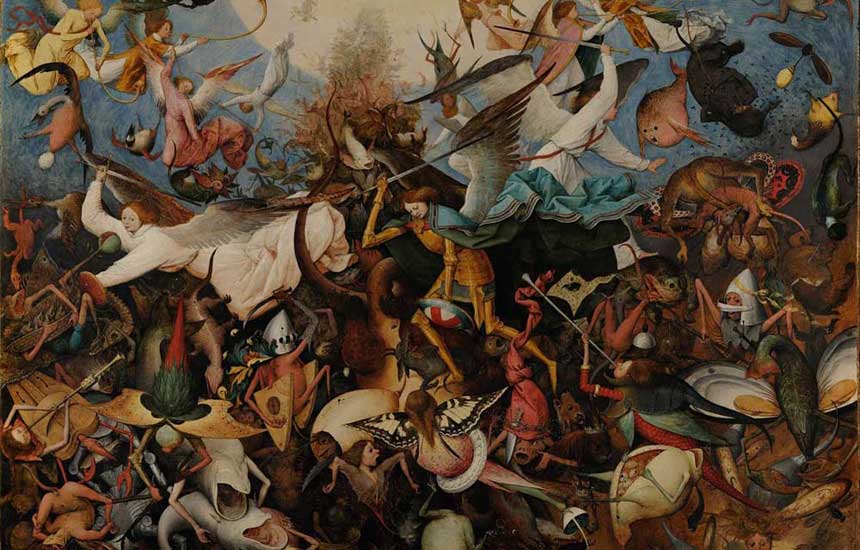 • Feb 23, 2021, Holy Rosary Today 7:30 pm ET, YouTube.com/TheRosaryNetwork
• Audio Podcast available by 6:00 pm ET
Friends of the Rosary:
It's a sign of the times to say that Satan and hell do not exist. Many priests state it causing much trouble among the faithful.
In The New Testament, Jesus mentions the existence of demons forty times. Jesus Himself —True Man and True God—was tempted by the Devil, as we read this Sunday.
The Evil Doer is a silent lion that waits for his moment to devour us.
When we drop our defenses and fall into temptation, our communion with the Divinity breaks and a dramatic process of personal destruction begins. How many people are broken and hopeless today?
Unwillingly, we are seating Satan at our table, seeing the devastating consequences. We must fight the demons around us and embrace the Grace of Jesus Christ.
The Virgin Mary—who crashed the head of the Dragon—will help us to cast out darkness and restore our communion with Jesus Christ.
Ave Maria!
[Written by Mikel A. | TheRosaryNetwork.org, New York]