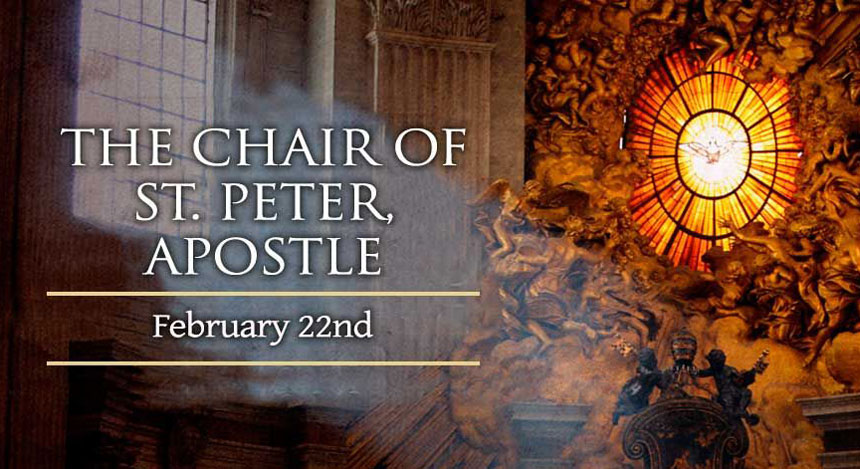 [ In the Memory of María Blanca ]
• February 22, 2021, Today's Holy Rosary, YouTube.com/TheRosaryNetwork
• Audio Podcast of this Rosary
• In Memoriam of Maria Blanca: Testimonials
Friends of the Rosary:
Today, February 22nd, we observe the Feast of the Chair of Saint Peter, celebrating the doctrine that Jesus Christ made Peter and his successors His vicars on earth.
"You are Peter; and upon this rock, I will build my Church, and the gates of hell shall not prevail against it." [Mt. 16, 18]
We also celebrate the unity of the universal Church, founded upon the Apostle Peter, and renew our assent to the Magisterium of the Catholic Church.
The symbol of the chair emphasizes the authority of St. Peter and the Papacy.
Ave Maria!
Jesus, I Trust In You!
St. Peter, Pray for Us!
+ Mikel A. | RosaryNetwork.com, New York