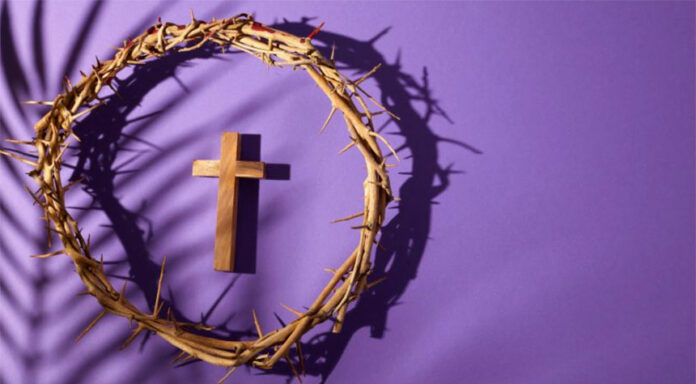 • February 23, 2023, Today's Rosary on YouTube | Daily broadcast at 7:30 pm ET
• Audio Podcast of this Rosary is Available Here Now!
Friends of the Rosary:
Today, Thursday after Ash Wednesday, at the beginning penitential season that precedes Easter, we reflect upon the Forty Days of Christ in the desert.
Lent is a pilgrimage. It's a pilgrimage of conversion through repentance and the forgiveness of sins.
The baptized require liberation from sin: from the bad habits that enslave us and impede our friendship with Christ.
We have to undergo a "second baptism," and thus meet once again the mysteries of God's mercy and love.
Ave Maria!
Jesus, I Trust In You!
+ Mikel A. | RosaryNetwork.com, New York