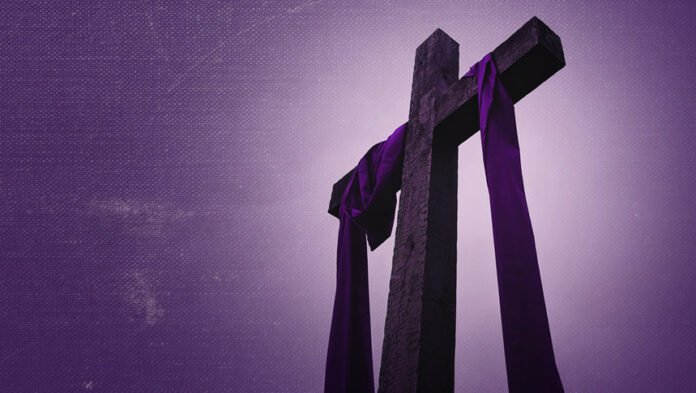 • February 24, 2023, Today's Rosary on YouTube | Daily broadcast at 7:30 pm ET
• Audio Podcast of this Rosary is Available Here Now!
Friends of the Rosary:
The Forty Days of Jesus Christ in the desert is an invitation to step aside from our ordinary rhythm of life in order to be more open to the Holy Spirit. The goal is to convert ourselves by walking with Christ with the sorrows and temptations of life.
This ancient tradition of the Church set this "stepping aside" practice as a primary characteristic of Lent.
And in this season of Lent, the three practices of almsgiving, fasting, and intensified prayer (along with reflection and spiritual readings) go together.
Overall, we pursue a deeper encounter with Father, Son, and Holy Spirit.
Ave Maria!
Jesus, I Trust In You!
+ Mikel A. | RosaryNetwork.com, New York