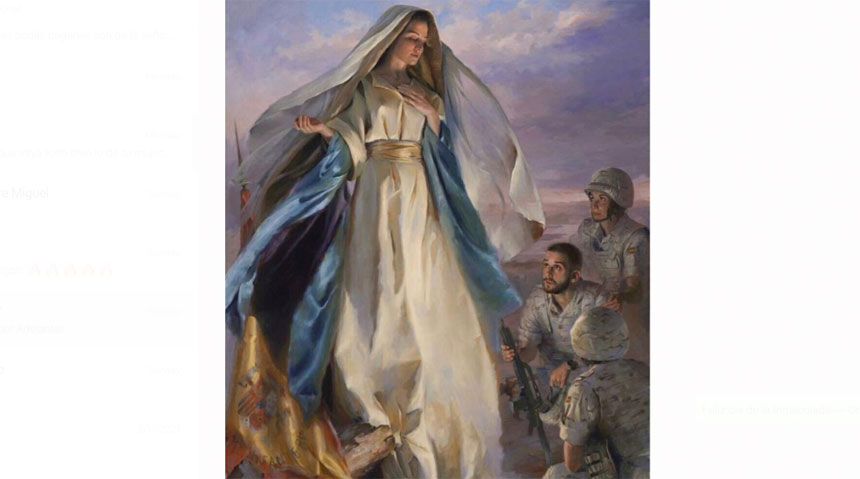 • Feb 27, 2021, Holy Rosary Today 7:30 pm ET, YouTube.com/TheRosaryNetwork
• Audio Podcast available by 6:00 pm ET
Friends of the Rosary:
The COVID pandemic is an attack of darkness to despair people and put them on their knees. Faithful are under extreme pressure. Prayer, and specifically the Rosary of the Most Holy Virgin Mary, is our weapon of choice. With the Holy Rosary, we held the hand of Mary, as St Padre Pio said.
The Queen of the Universe knows about the hardships of this battle, and She comes into us graciously, with the strength and determination of a courageous Mother. Many—including religious leaders—hide the fact that Mary crashes, again and again, the head of the dragon.
The Evil and their collaborators fly when they see the magnificence of Our Lady of the Rosary, coming to our rescue. One hundred years ago in Fatima, The Mother of Jesus announced that the errors of communism would spread all over the world.
Through our daily Rosary, we consecrate to Our Mother in Heaven asking for Her protection.
Ave Maria!
[Written by Mikel A. | TheRosaryNetwork.org, New York]
___