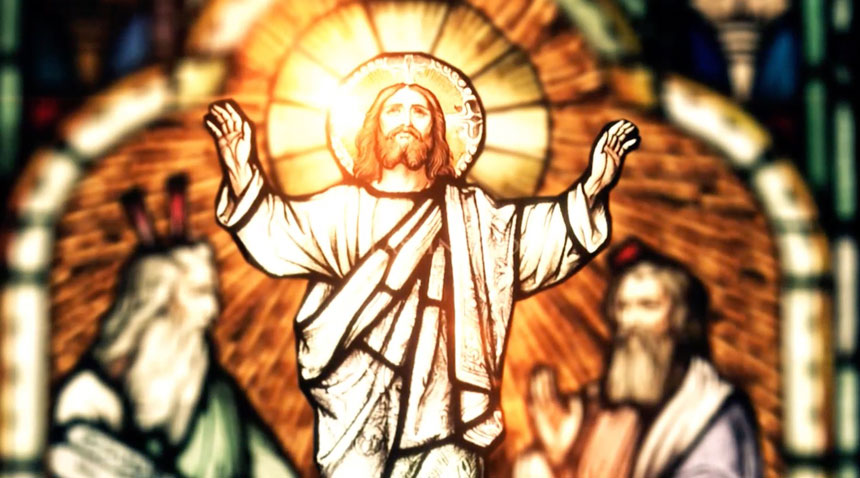 • February 28, 2021, Holy Rosary Today 7:30 pm ET, YouTube.com/TheRosaryNetwork
• Audio Podcast available by 6:00 pm ET
Friends of the Rosary:
On this second Sunday of Lent, we continue our preparation for the most important solemnity, Easter Sunday, the celebration of the Resurrection of Jesus, and His victory over evil, sin, and death.
In today's reading (Mk 9:2-10) about the Mystery of Transfiguration, we got a glimpse of Jesus resurrected in Heaven, dressed in dazzling white, transmitting infinite joy and peace. Peter, James, and John were in ecstasy.
Imagine eternity enjoying the contemplation of the Holy Trinity, Most Holy Virgin Mary, Angels, Saints, Prophets, and Patriarchs, and surrounded by our loved ones, friends, and everyone else in Heaven.
That's the New Jerusalem awaiting us—as long as we do our homework here on Earth. Time flies. So let's use properly our freedom to serve the Divinity while aiming for perfection, as our older Brother Jesus instructed us ("Be perfect, just as your heavenly Father is perfect." Mt 5:43-48)
Ave Maria!
[Written by Mikel A. | TheRosaryNetwork.org, New York]