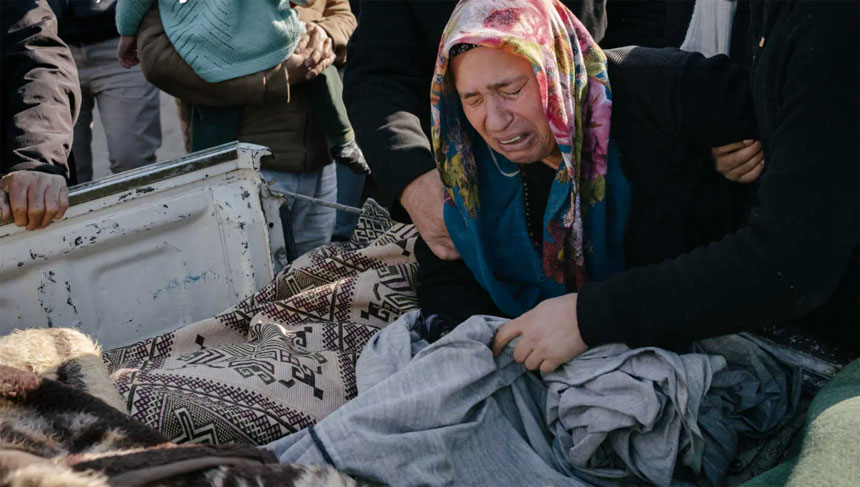 • February 8, 2023, Today's Rosary on YouTube | Daily broadcast at 7:30 pm ET
• Audio Podcast of this Rosary is Available Here Now!
Friends of the Rosary:
Following Pope Francis, we ask for the intercession of the Virgin Mary for the thousands of victims of a deadly earthquake in Turkey and Syria.
"Let's pray together so that these brothers and sisters can move forward from this tragedy. And we pray that Our Lady will protect them," the Pope on Feb. 8.
A series of large earthquakes in parts of Turkey and Syria on Feb. 6 created massive destruction and killed an estimated 12,000 people, according to the latest available estimates.
"With deep feeling, I pray for them and express my closeness to these peoples, to the families of the victims, and to all those who suffer because of this devastating natural disaster," the Pope said.
"I thank all those who are working to bring assistance and encouragement to them," he added, "and solidarity to those areas, in part already tormented by a long war."
Ave Maria!
Jesus, I Trust In You!
+ Mikel A. | RosaryNetwork.com, New York