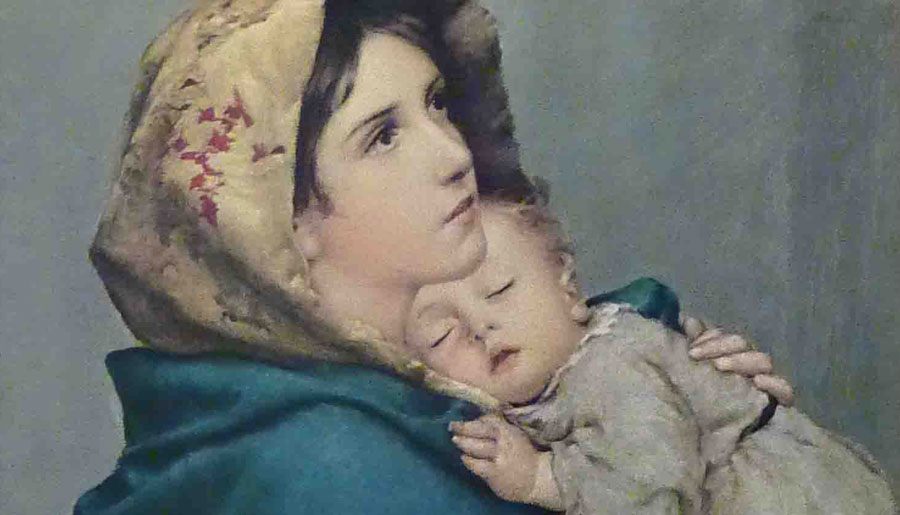 The Total Consecration to Jesus through Mary is a 33-day program developed by St. Louis de Montfort (1673 – 1716), an apostle of the Rosary who had a profound devotion to the Blessed Virgin Mary.
This is a formal consecration to Our Lady, not unlike a vow. It has to be done in a solemn manner. Through this program, you are giving Mary all of yourself – heart, mind, and soul – in order to bring you to her Son, Jesus Christ.
Specifically, this Total Consecration of Jesus through Mary consists of various prayers and readings to help the faithful detach themselves from the world and bond themselves more closely with Christ through the intercession of the Blessed Virgin Mary.
It includes an initial 12-day preparation followed by a period of three consecutive weeks of prayer and meditation, each week focusing on a different theme. In the First Week, the soul strives to acquire a better knowledge of self; in the Second Week, of Mary; in the Third Week, of Jesus Christ.
The length of time devoted through the preliminary period may vary according to one's personal needs and circumstances.
This culminates in the final Act of Consecration to the Blessed Virgin on a major feast day of Our Lady — meaning that the preparation would begin 33 days prior. The consecration is for life. It can then be renewed yearly or monthly, or even every day by giving all your actions to Mary. One of the most fruitful ways to carry out this consecration is to recite the Holy Rosary every day.
St. Louis de Montfort
This 33-day program can be found in his classic work True Devotion to Mary as well as included in this link.
In his classic writings — The Secret of the Rosary and True Devotion to Mary — St. Louis de Montfort recommended that the faithful formally consecrate themselves to the Blessed Mother.
St. Louis de Montfort stands in a long tradition of saints completely devoted to Our Lady. His work has been influential in the lives of many other saints, notable among them is Pope St. John Paul II who took his papal motto, "Totus Tuus" (Totally Yours) from Montfort.
St. Louis de Montfort wrote extensively on the virtues of Our Lady, what true devotion to her consists in, and how the faithful need to turn to her as the way to her Son, Jesus Christ.
"Happy are the faithful slaves of the Queen of Heaven, for they will enjoy true freedom." – St. Cecilia to Mother Agnes of Jesus, as quoted by St. Louis de Montfort
"The Immaculate alone has from God the promise of victory over Satan. She seeks souls that will consecrate themselves entirely to her, that will become in her hands' forceful instruments for the defeat of Satan and the spread of God's kingdom." – St. Maximilian Kolbe