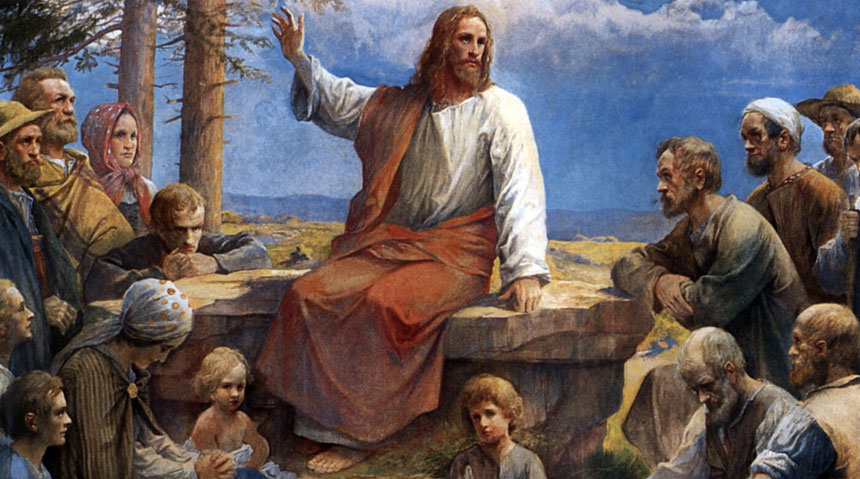 • January 12, 2021, Holy Rosary Today 7:45 pm ET, YouTube.com/TheRosaryNetwork
• Audio Podcast available by 6:00 pm ET
Friends of the Rosary,
After being proclaimed the beloved Son of God, Jesus Christ started his public life. People were astonished at his teaching—as we read today in the Gospel (Mk 1:21-28). It was new teaching with authority, far beyond the words of the scribes or anyone else so far in history.
Imagine God talking to everyone, revealing the mysteries of the universe. All of the eternal truths exposed. The word of God handled with overwhelming humility. Too much light and grace, for our limited nature.
What was the Messiah's first message? "This is the time of fulfillment. The Kingdom of God is at hand. Repent, and believe in the Gospel." (Mk 1:14-20). Imagine the reaction of Galileans at that time. Too much joy and wisdom. We can experience the same today. We just need to invoke the Holy Spirit and open our hearts.
If we could understand, we would be exultant, jubilant, and ecstatic for the rest of our life.
The Creator of the Universe coming to us—to me—and saying "Hey, I want to be your friend. Please share with me all your sorrows and joys!" Yes, that's what happened in Galilee, Capernaum, and all over Judea. And that what's happening today to us, believe it or not.
The proclamation of the Kingdom of Heaven—the third Luminous Mystery—is right here, in front of us. We just need to repent and believe!
Ave Maria!
Happy New Year in Mary and Joseph!
[Written by Mikel A | TheRosaryNetwork.org, New York]