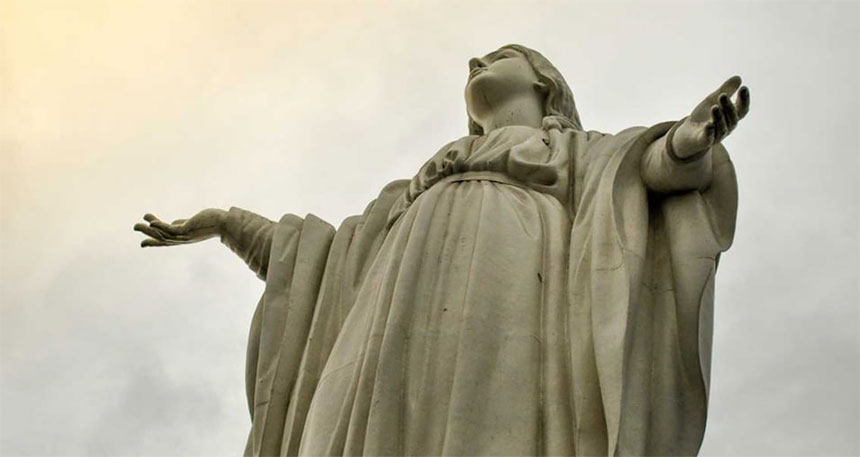 • January 13, 2021, Holy Rosary Today 7:30pm ET, YouTube.com/TheRosaryNetwork
• Audio Podcast available by 6:00 pm ET
Friends of the Rosary,
"It is by Mary that the salvation of the world has begun, and it is by Mary that it must be consummated," wrote the Marian Saint Louis de Montfort ("True Devotion to Mary")
In the eighteenth century, Louis de Montfort stated prophetically the following: "The devil, knowing that he has little time to destroy souls will every day redouble his efforts and combats." "He will presently raise up new persecutions and will put terrible snares before the faithful servants and true children of Mary".
"What Lucifer lost by pride, Mary gained by humility. What Eve dammed and lost by disobedience, Mary saved by obedience."
How do we win the spiritual battle of today?
By following the virtues of the Virgin Mary. Being perfectly faithful, She saved all her children and servants, consecrating them to the Providence.
We hold our Rosary and invoke Our Holy Mother and her blessed spouse, St. Joseph—terror of the demons.
Ave Maria!
Happy New Year in Mary and Joseph!
[Written by Mikel A | TheRosaryNetwork.org, New York]