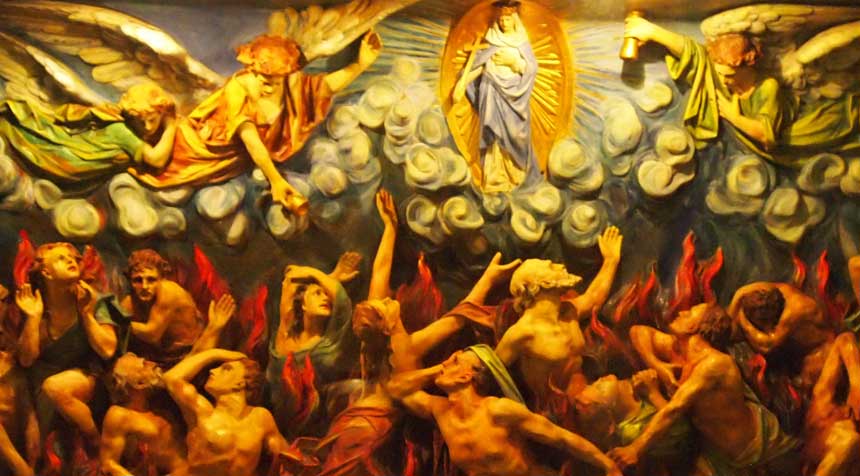 • Jan 15, 2021, Holy Rosary Today 7:30 pm ET, YouTube.com/TheRosaryNetwork
• Audio Podcast available by 6:00 pm ET
Friends of the Rosary,
The stranded souls in purgatory are in much need of our prayers. We can—and must—pray for the family members we lost, for our friends, neighbors, and even for our enemies. With our prayers, we speed up their ascent into Heaven. This is a mystery we believe in.
Souls cannot go to hell from purgatory. Souls are trapped in purgatory until they make amends for their sins. The Father wants us to arrive into Him immaculate and pure, as the Virgin Mary went.
Do we want to meet our deceased relatives and friends in purgatory enjoying the presence of Jesus and Mary? We need to pray for them.
The Holy Rosary of the Blessed Virgin Mary is an excellent and persistent prayer for all the holy souls in purgatory.
Ave Maria!
[Written by Mikel A | TheRosaryNetwork.org, New York]