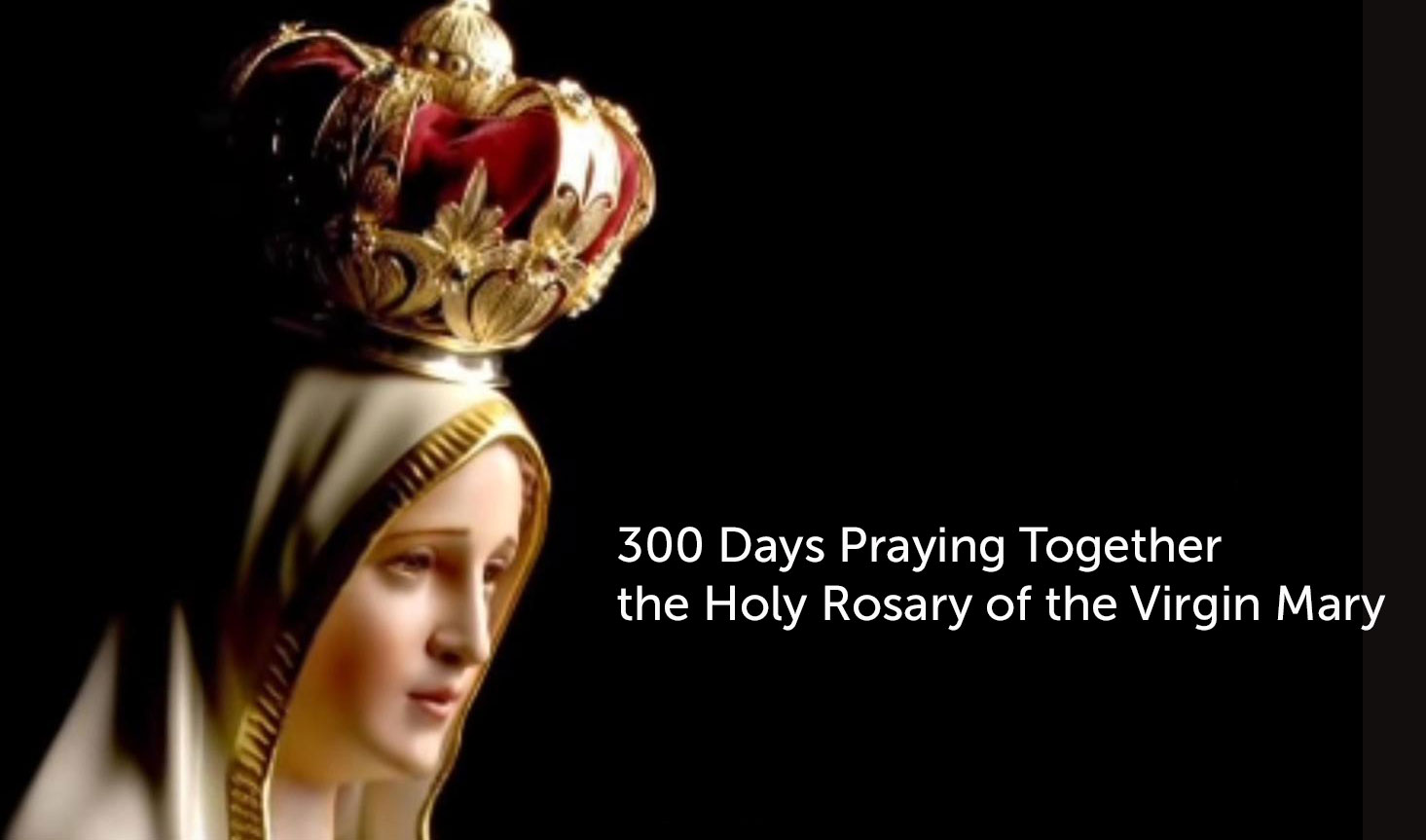 • January 14, 2021, Holy Rosary Today 7:30 pm ET, YouTube.com/TheRosaryNetwork
• Audio Podcast available by 6:00 pm ET
Friends of the Rosary,
On March 21st, 2020, at 7:30 pm we started to live stream the Holy Rosary of the Virgin Mary from home. It was in the midst of the pandemic. Days before the shutdown, your host Mikel led some Rosary prayers at St. Roch and St. Michael parishes, in Greenwich, Connecticut. With the lockdown, and without further thinking, we set up a website and started to pray via YouTube. It was a logical choice.
How long would we endure? We had no idea then—and, luckily, we have no idea now. The Virgin Mary, through her grace, will decide.
Praying the Holy Rosary daily in this community present in 87 countries via Apple, Google, and Spotify podcasts is an amazing demonstration of grace from Our Mother in Heaven.
It has been 300 days of joy.
What's our plan? Well, there is no plan. Ideally, we'd revive the devotion of the Holy Rosary in the 21st century. However, only the Holy Spirit, along with His spouse the Virgin Mary, knows what lies ahead.
On our side, we are grateful beyond words—and personally enthusiastic—with the honor of saying Mary's Rosary and leading this community. Thank you all.
Ave Maria!
[Written by Mikel A | TheRosaryNetwork.org, New York]