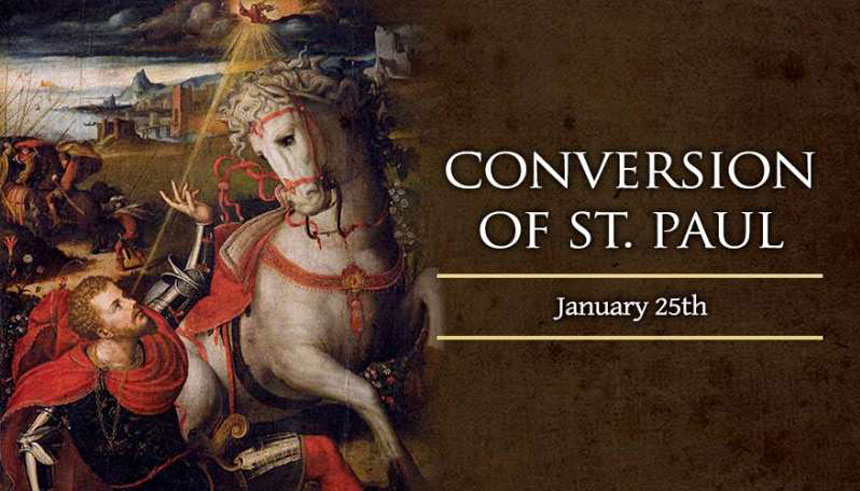 [ In the Memory of María Blanca ]
• January 25, 2021, Today's Holy Rosary, YouTube.com/TheRosaryNetwork
• Audio Podcast of this Rosary
• In Memoriam of Maria Blanca: Testimonials
Friends of the Rosary:
Today, January 25th is the feast of the Conversion of St. Paul.
During his old life, he was a fierce persecutor of Christians. He was even one of the conspirators in the martyrdom of the holy deacon St. Stephan.
But by the Divine Will, Grace, and Mercy, St. Paul was made an Apostle, the great Apostle of the Gentiles. He was chosen to be one of the principal instruments of God in the conversion of the world. He was the perfect model of true conversion.
Fourteen of his Epistles are found in the New Testament.
He was beheaded, martyred, in Rome around 65 A.D. St. Paul freely suffer for Jesus Christ; he was a true servant.
Ave Maria!
Jesus, I Trust In You!
St. Paul, Pray for Us!
+ Mikel A. | TheRosaryNetwork.org, New York