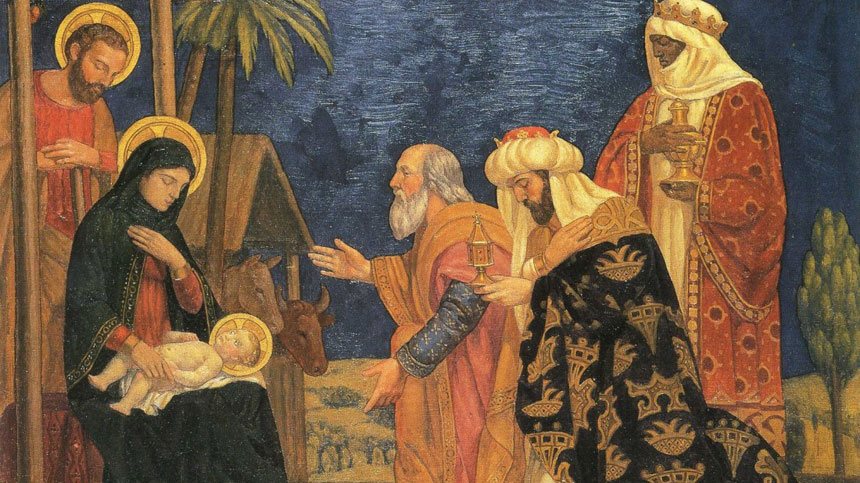 • January 3, 2021, Holy Rosary Today 7:30 pm ET, YouTube.com/TheRosaryNetwork
• Audio Podcast available by 6:00 pm ET
Friends of the Rosary,
We celebrate today the solemnity of the Epiphany of the Lord—the manifestation or revelation of Jesus Christ as the light of the nations.
The traditional date for the feast is January 6, but in some countries like in the U.S., the celebration is held on the Sunday after January 1.
In Spanish speaking countries, this feast —also called Three Kings' Day, el día de Los Tres Reyes, or Los Reyes Magos—is a large celebration.
The solemnity commemorates the visit of the Magi to the Christ Child.
After the Lord Jesus was made known to the shepherds of Bethlehem, He was revealed to the Magi who came from the East to adore the infant Jesus. These wise men represented all the peoples of the Earth.
Ave Maria!
Merry Christmas!
Happy New Year in Mary and Joseph!
[Written by Mikel A | The Rosary Network, New York]
——
"And entering into the house, they found the Child with Mary, His Mother, and falling down they adored Him."