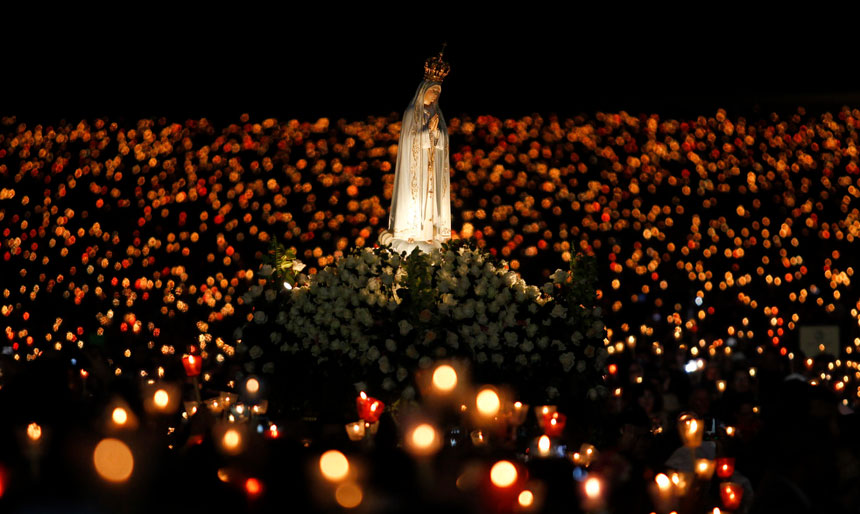 • July 13, 2021, Holy Rosary Today 7:30 pm ET, YouTube.com/TheRosaryNetwork
• Audio Podcast available by 7:00 pm ET
Friends of the Rosary:
On July 13, 1917, in Fatima, Portugal, the Virgin Mary appeared for the third time to the three shepherd children, Francisco, Jacinta, and Lucia.
Lucia made a number of requests for cures, conversions, and other graces. Our Lady recommended the constant recitation of the Rosary to obtain those graces during the year.
Then she went on: "Sacrifice yourselves for sinners and say many times, especially when you make a sacrifice, 'O Jesus, this is for love of Thee, for the conversion of sinners, and in reparation for the sins committed against the Immaculate Heart of Mary.'"
In this apparition, Lucia recounted that the Holy Mary showed them for an instant a terrifying vision of hell. It was a large sea of fire, with demons, human souls, and repulsive animals burning.
Our Lady then said sadly: "You have seen hell where the souls of poor sinners go. To save them, God wishes to establish in the world devotion to my Immaculate Heart."
She also asked to stop offending the Lord and warned about the spread of the errors of Godless ideologies.
Ave Maria!
Jesus, I Trust In You!
Our Lady of Fatima, Pray for Us!
+ Mikel A. | TheRosaryNetwork.org, New York