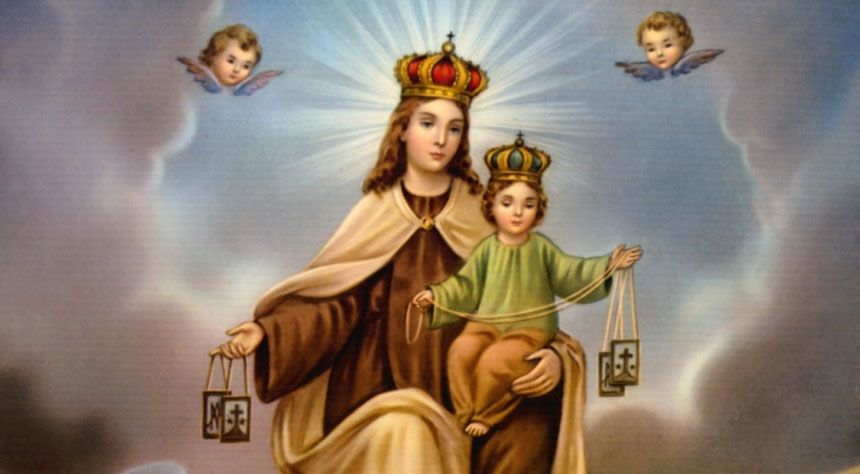 • July 16, 2021, Holy Rosary Today 7:30 pm ET, YouTube.com/TheRosaryNetwork
• Audio Podcast available by 7:00 pm ET
Friends of the Rosary:
Today is the Memorial Day of Our Lady of Mount Carmel. In Spanish, la Vírgen del Carmen.
On July 16, 1251, the Virgin Mary appeared to St. Simon Stock, and gave him a Brown Scapular, with the following words: "This will be for you and for all Carmelites the privilege, that he who dies in this will not suffer eternal fire."
For over seven centuries, the Brown Scapular has been a sign of our love for the Holy Mother, the perfect model of all the disciples of Christ.
The Brown Scapular is a sacramental expression of the belief that we will meet God in eternal life, aided by the intercession and prayer of Mary.
Pope St. John Paul II, who had worn the scapular for a long time, said that the devotion to the Virgin Mary should be a permanent orientation of anyone's Christian conduct.
Ave Maria!
Jesus, I Trust In You!
Blessed Virgin Mary, Mother and Queen of Mount Carmel, Pray for Us!