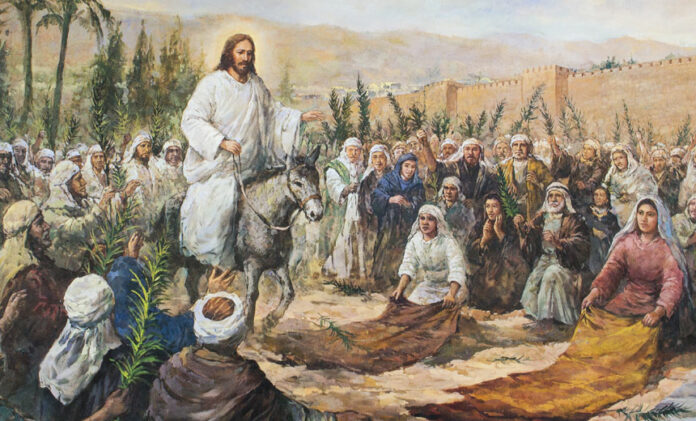 • July 17, 2023, Today's Rosary on YouTube | Daily broadcast at 7:30 pm ET
• Audio Podcast of this Rosary is Available Here Now!
Friends of the Rosary:
Becoming a disciple of the Lord Jesus is a tough choice, yet the righteous decision for our soul here on Earth and in Eternity.
Christ invites us to put Him at the center of our lives.
This doesn't mean that we abandon our families, businesses, identity, or material possessions. All of these things are good but come second. It's a realignment of our existence.
In this context, we understand today's shocking reading in Matthew's Gospel (10:34—11:1) when Jesus says:
"Do not think that I have come to bring peace upon the earth.
I have come to bring not peace but the sword.
For I have come to set
a man against his father,
a daughter against her mother,
and a daughter-in-law against her mother-in-law;
and one's enemies will be those of his household.
"Whoever loves father or mother more than me is not worthy of me,
and whoever loves son or daughter more than me is not worthy of me;
and whoever does not take up his cross
and follow after me is not worthy of me.
Whoever finds his life will lose it,
and whoever loses his life for my sake will find it."
Ave Maria!
Jesus, I Trust In You!
Our Lady of Mount Carmel, Pray for Us!
To Jesus through Mary!
+ Mikel A. | RosaryNetwork.com, New York