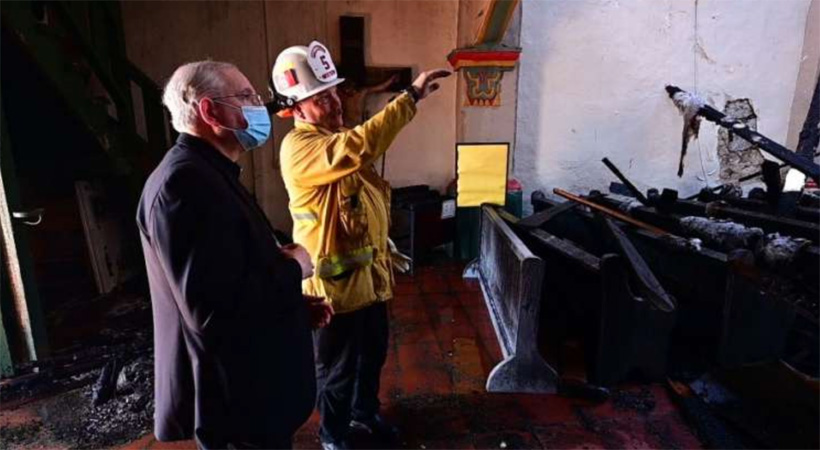 The Rosary Network | New York
> Today's Holy Rosary on YouTube
Friends of the Rosary,
This Friday, a Church in New Haven, Connecticut, was attacked with satanic symbols painted on the door. Also, this month, statues of the Virgin Mary and Jesus in Tennessee, New York, Boston, Miami, and Colorado Springs were vandalized. In Los Angeles, a fire destroyed the church of the Mission San Gabriel, founded by St. Junipero Serra. In Ocala, Florida, a man crashed a minivan into a Catholic Church and then lit it on fire.
This vandalism against the true Faith is happening in the U.S. and all over the world. In Spain and Europe, we are even witnessing profanations of the Eucharist.
These sacrilegious attacks are manifestations of the anti-Christ and evildoers.
We hold our Rosary, asking for the intercession of the Virgin Mary, God's most perfect creature who crashed the head of the dragon.
Our Blessed Mother told us that "at the end, my immaculate heart will triumph".
With this certitude, we pray today the Glorious Mysteries.
[Written by Mikel A | TheRosaryNetwork.org ]