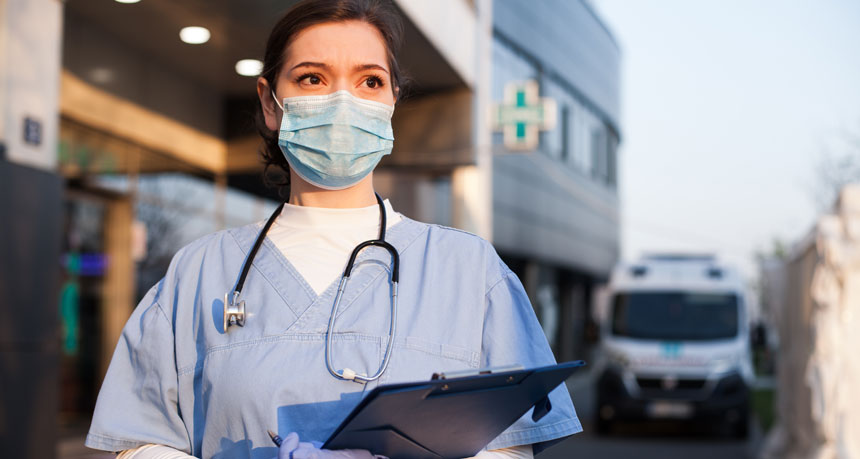 • July 20, 2021, Holy Rosary Today 7:30 pm ET, YouTube.com/TheRosaryNetwork
• Audio Podcast available by 7:00 pm ET
Friends of the Rosary:
We pray for the sick and all the people in hospitals who suffer every day. With their pain, they are witnesses of Jesus Christ.
Today's Sorrowful Mysteries are recited at the doors of a public hospital in Madrid, Spain. We see a flow of patients. They silently carry their injuries and diseases. They don't complain.
Doctors, nurses, and healthcare workers do their best to cure them. Many even smile and feel their patients' pain. In our broken society, they are the best representation of the merciful love of Jesus.
We saw it during the Covid pandemic, and we confirm it every day. They are the quiet heroes among us.
Ave Maria!
Jesus, I Trust In You!
+ Mikel A. | TheRosaryNetwork.org, New York