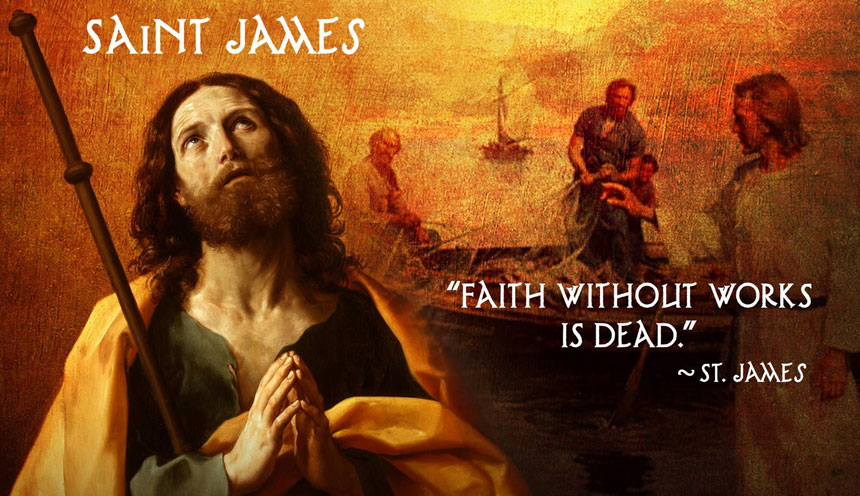 • July 25, 2021, Holy Rosary Today 7:30 pm ET, YouTube.com/TheRosaryNetwork
• Audio Podcast available by 7:00 pm ET
Friends of the Rosary:
We celebrate today, July 25, the Solemnity Day of St. James Apostle, or James the Greater, brother of St John the Evangelist, and one of the three apostles whom Jesus selected to bear witness to his Transfiguration.
He also received the first apparition on the Virgin Mary when he was starting to preach the good news in the old Hispania.
Naturally, Saint James is the patron saint of Spain and, according to tradition, his remains are held in Santiago de Compostela in Galicia, the iconic pilgrimage city of El Camino, the Way.
St James — who was executed by the sword and martyred by Herod Agrippa — is a symbol of strength and determination against the enemies of the true faith. Spain's birth as a Christian nation, after defeating Muslims, is attributed to the patronage of St James — Santiago, in Spanish.
Ave Maria!
Jesus, I Trust In You!
St. James, Pray for Us!
+ Mikel A. | TheRosaryNetwork.org, New York