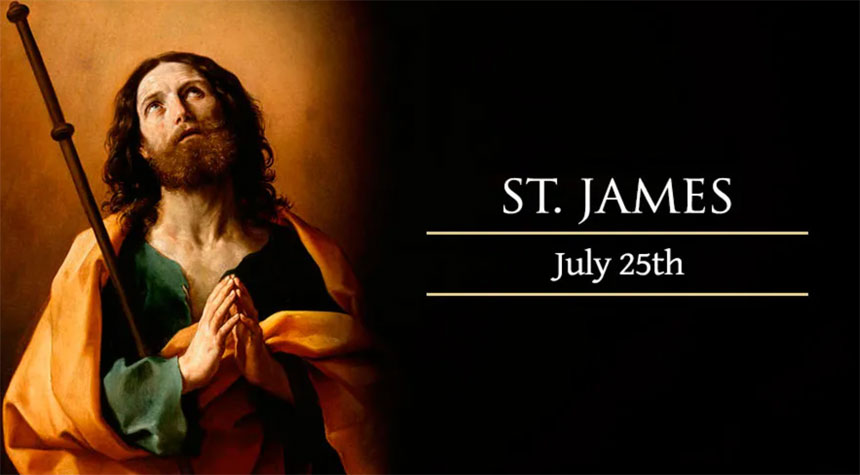 • July 25, 2021, Today's Holy Rosary on YouTube — Daily broadcast at 7:30 pm ET
• Audio Podcast of this Rosary Available Here Now!
Friends of the Rosary:
Today is the feast day of the apostle St. James, brother of St. John. Along with John and Peter, she witnessed the Transfiguration. Later, he was in the garden of Gethsemani, during Jesus' agony.
St. James — Santiago, in Spanish — was active in the work of evangelization. He arrived into the old Hispania, where he received the visit of the Mother of Jesus in Zaragoza. In the nine century, faithful started to walk into what was then the end of the earth, the Finisterre, in Santiago de Compostela, where the remains of the saint are kept, according to the tradition.
The Way of St. James, el Camino de Santiago, has originate millions of conversions since then.
James the Greater would end his earthly life by shedding his blood for Christ. He was beheaded in Jerusalem in the year 42 or 43 A.D. on the orders of Herod Agrippa.
Ave Maria!
Jesus, I Trust In You!
St. James, Pray for Us!
+ Mikel A. | RosaryNetwork.com, New York
[ Third Year Anniversary | In the Memory of María Blanca ]