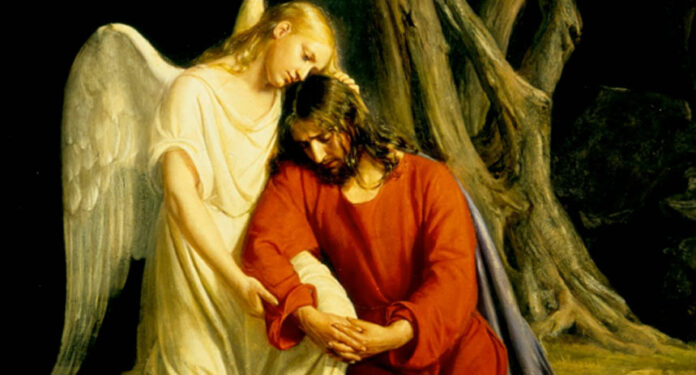 • July 28, 2023, Today's Rosary on YouTube | Daily broadcast at 7:30 pm ET
• Audio Podcast of this Rosary is Available Here Now!
Friends of the Rosary:
All of the great theophanies in Christ's life occurred during the course of prayer.
After His baptism, for instance, when Jesus was praying the heavens opened and the Holy Spirit descended in the form of a dove.
Likewise, it was during prayer at night that the transfiguration took place on Tabor.
During the Annunciation, it was while Mary was praying that Gabriel delivered his message, and the Holy Spirit overshadowed her.
On Pentecost, a small community of Christians, including the Holy Virgin and the Apostles, were praying for the coming of the Paraclete took place.
Today, the same is true at Mass. Through prayer, we prepare our souls for the advent of the Spirit.
Ave Maria!
Jesus, I Trust In You!
To Jesus through Mary!
+ Mikel A. | RosaryNetwork.com, New York