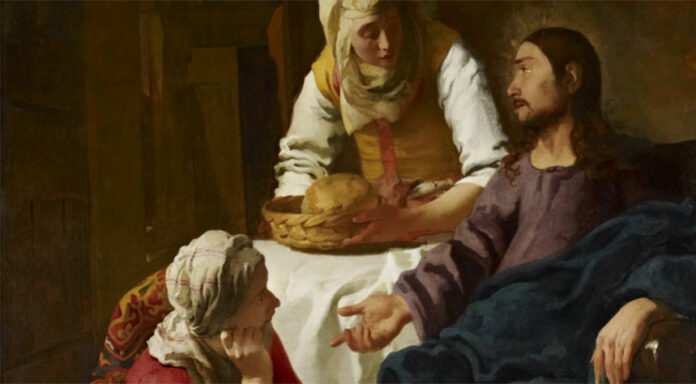 • July 29, 2023, Today's Rosary on YouTube | Daily broadcast at 7:30 pm ET
• Audio Podcast of this Rosary is Available Here Now!
Friends of the Rosary:
Today the Church celebrates the Memorial of Sts. Martha, Mary, and Lazarus — three siblings living in the town of Bethany outside of Jerusalem.
Martha generously offered Jesus hospitality, Mary listened attentively to his words and Lazarus promptly emerged from the tomb at the command of the Lord.
In this household of Bethany, the Lord Jesus experienced the family spirit and friendship.
In the related reading of today (Jn 11:19-27), Christ reminded a critical truth to Martha:
"I am the resurrection and the life; whoever believes in me, even if he dies, will live, and anyone who lives and believes in me will never die.
Do you believe this?" She said to him, "Yes, Lord. I have come to believe that you are the Christ, the Son of God, the one who is coming into the world."
Ave Maria!
Jesus, I Trust In You!
Saints Martha, Mary, and Lazarus, Pray for Us!
To Jesus through Mary!
+ Mikel A. | RosaryNetwork.com, New York