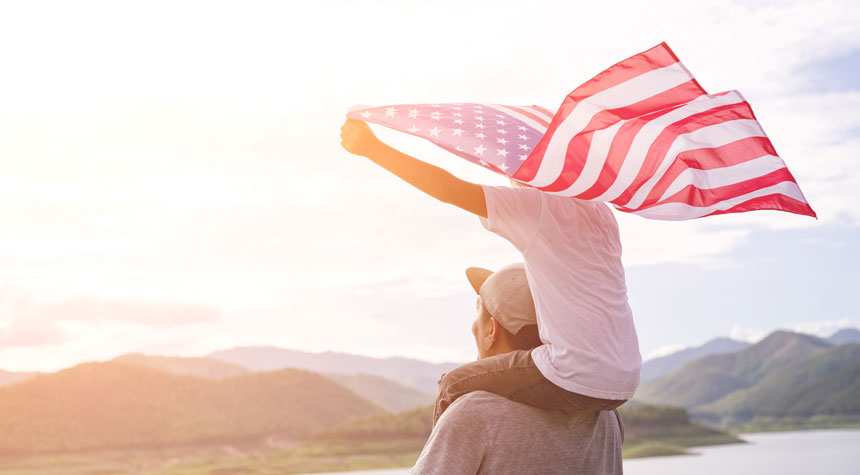 • July 4, 2021, Holy Rosary Today 7:30 pm ET, YouTube.com/TheRosaryNetwork
• Audio Podcast available by 7:00 pm ET
Friends of the Rosary:
God Bless America!
Today, 4th of July, Independence Day, on the American national holiday, we give thanks to God for the birth of this Christian, unparalleled nation.
This is a great day for showing our gratitude and appreciation while celebrating, together with friends and family, the grace shed on the United States.
We dedicate today's holiday to everyone who continues praying and fighting for liberty and truth — for the benefit of the US and the entire world.
The US is consecrated to the Immaculate Conception, and that's a motive of joy. We need to make the devotion to Our Lady part of our American tradition. The Queen of the Universe will favor the children devoted to Her.
Happy 4th of July!
Ave Maria!
Jesus, I Trust In You!
+ Mikel A. | TheRosaryNetwork.org, New York
The American signers of the Declaration of Independence at Philadelphia on July 4, 1776, had spiritual thinking in their aspiration of freedom. This smart birth explains most of the success of the US.