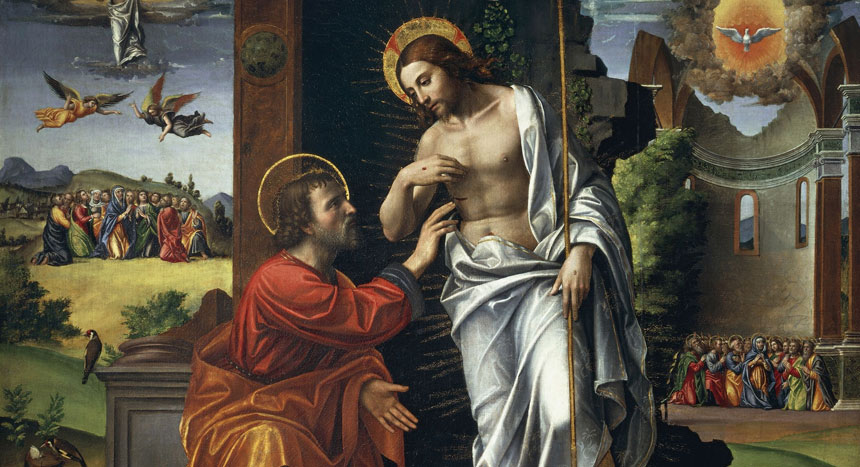 • July 3, 2021, Holy Rosary Today 7:30 pm ET, YouTube.com/TheRosaryNetwork
• Audio Podcast available by 7:00 pm ET
Friends of the Rosary:
Today, we celebrate the feast day of St. Thomas, the Apostle who doubted at first and later would become a great witness preaching the faith beyond the frontiers of the Roman Empire, in Asia.
After the resurrection, Jesus Christ permitted Thomas to doubt, but he did not abandon him. The apostle saw the Man Christ and acknowledged His divinity with the words: "My Lord and my God."
St. Thomas's initial weakness of faith should bring us to reflect on our own failings.
God permits our faults and missteps, and that's very valuable for the progress of our soul.
Ave Maria!
Jesus, I Trust In You!
St. Thomas Pray for Us!
+ Mikel A. | TheRosaryNetwork.org, New York